1 cup

Ginger root

coarsely grated

1 package

Fruit pectin

regular powdered
Easy Lemon Ginger Marmalade
This Easy Lemon Ginger Marmalade is going to be a great addition to your breakfast table. It is zesty from the lemon and it has a warming sensation thanks to the ginger. I love a nice pot of jam or marmalade to spread on slices of hot buttered sourdough toast.
There is a bit of fiddly work to get the zest from the lemons at the start of this recipe but it is worth it! You will need to use a canner to preserve the marmalade and I recommend preparing the canner, jars, and lids before you start so that everything is ready to go when you need it.
To make Easy Lemon Ginger Marmalade, you will need the following ingredients: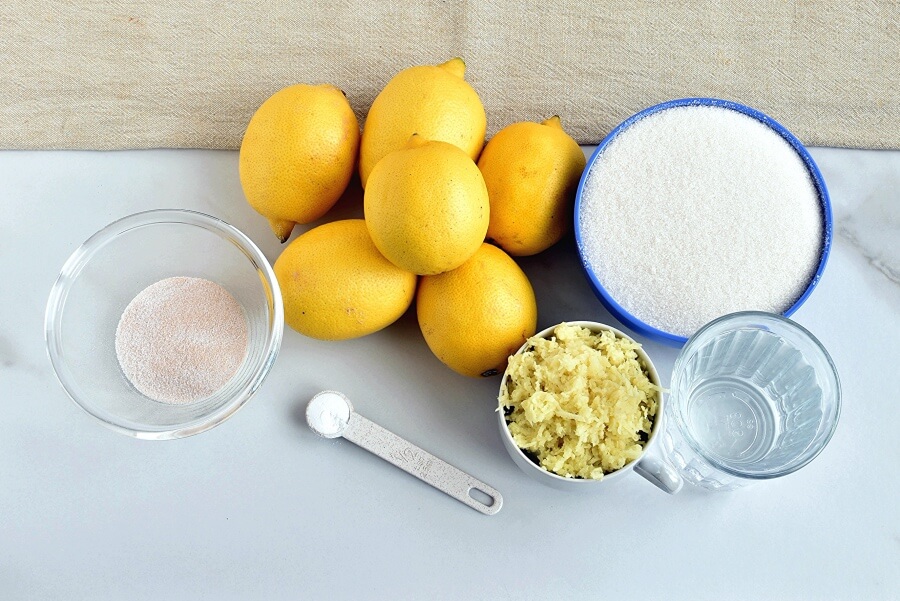 So, how to make Easy Lemon Ginger Marmalade?
Steps to make Easy Lemon Ginger Marmalade
Zest the lemon

5

Remove pith

3

Cut the segments

5

Discard seeds and membrane

2

Bring lemon zest, baking soda and water to a boil

5

Add lemon and ginger

2

Add sugar and bring to a boil

3

Place the marmalade in jars

3

Can

15

Serve