For the Cookies:

3 cups

All-purpose flour

plus more for surface

1 cup (2 sticks)

Butter

softened

1 tsp

Vanilla extract

pure

For the Filling:

For the Glaze:
Cinnamon Roll Cookies
These Cinnamon Roll Cookies are another one of my lazy, Sunday kitchen experiments that turned into a happy accident. While I wanted Cinnabon's and my husband had a craving for cookies.
So, of course to save the family peace, I decided to put them together in one recipe. I use a soft cookie dough recipe for the main cookie part and I fill the roll with a buttery, cinnamon and sugar mixture. First, slice the roll into bite-size cookies then drizzle a milky-sugar glaze over the top for added design and texture.
To make Cinnamon Roll Cookies, you will need the following ingredients: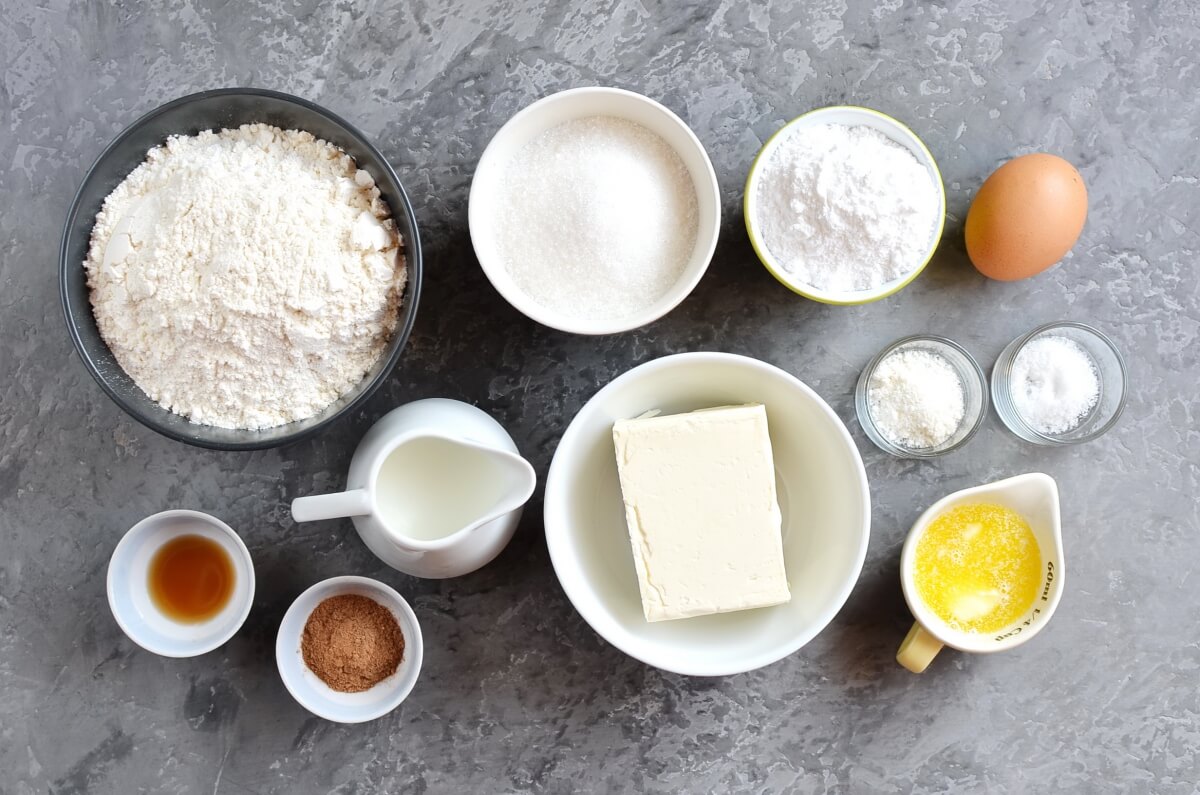 Steps to make Cinnamon Roll Cookies
Preheat oven and prepare baking sheets

1

Preheat the oven to 350 °F and line two baking sheets with baking parchment paper.

Combine dry ingredients

1

Combine butter and sugar

5

Add wet ingredients

3

Add dry ingredients

3

Prepare roll

5

Prepare filling

1

Add filling

5

Bake

14

Glaze

7

Serve