1 lb

Cheddar cheese

grated
Creamy Cheddar Cheese Soup
Make yourself a hot and delicious bowl of Creamy Cheddar Cheese Soup to keep you warm tonight! This soup is a hugely popular one with my kids, although no surprise there as it's brimming with melted, oozing Cheddar cheese! My cheese soup recipe is very easy to follow, with only a few ingredients. The combination of whole milk and chicken broth makes a wonderful creamy base for the soup.
If you have vegetarians in your family of course you can sub vegetarian broth in for the chicken, but if not I really recommend sticking with the meaty version as it adds extra depth and flavor to the soup.
Make sure to whisk the cheddar in well so that you don't get any lumpy cheesy bits, although again, who would complain about that!
To make Creamy Cheddar Cheese Soup, you will need the following ingredients: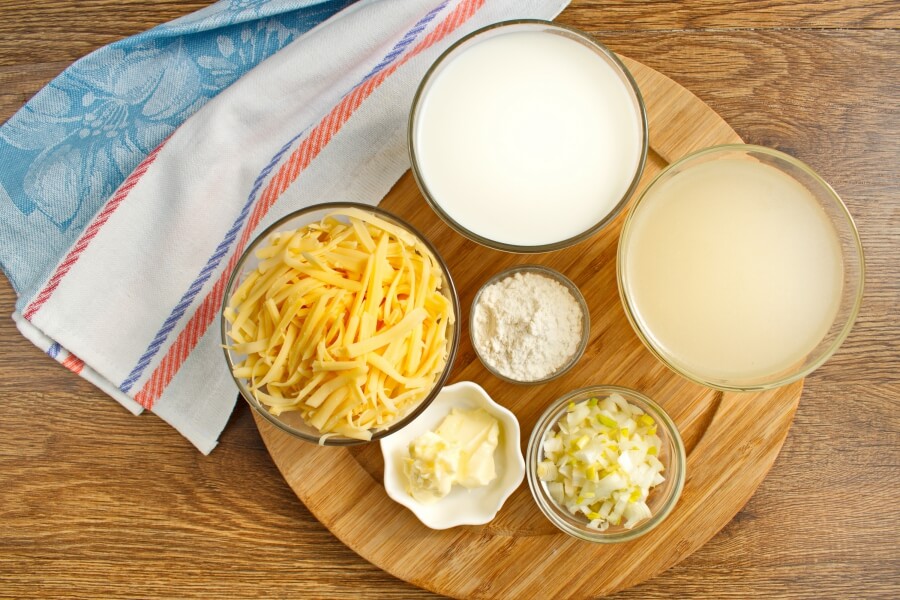 So, how to make Creamy Cheddar Cheese Soup?
Steps to make Creamy Cheddar Cheese Soup
Cook the onion

5

Add the flour

1

Pour in the chicken broth

5

Pour in the milk

5

Blend the soup

2

Heat the soup

5

Add the cheese

2

Serve

5