1 cup

Gruyère cheese

grated

1/3 cup

Parmesan cheese

grated
Traditional French Onion Soup
This Luxurious French Onion Soup is a total knockout! I was lucky enough to try it for the first time in the city of love itself – Paris! I remember how rich and amazing the soup was, with heaps of caramelized onion in a deep, meaty broth, topped with crispy French baguette and bubbly golden cheese.
I was blown away! So I wanted to try it for myself and now I love making this for an extra special weekend treat or a dinner party starter. It's sophisticated AND delicious, bon appetit!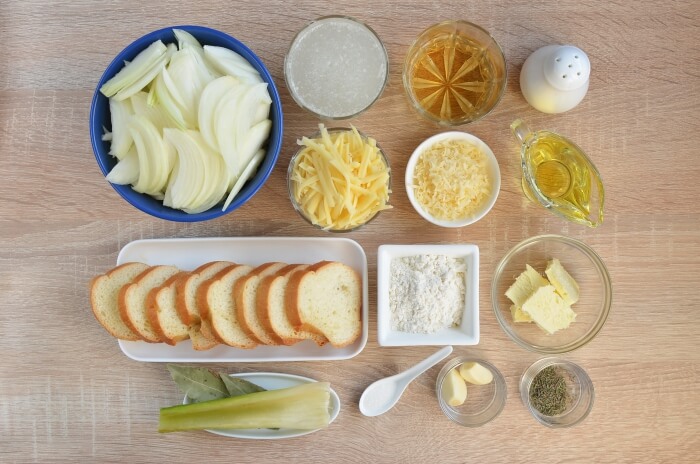 So, how to cook Traditional French Onion Soup?
Steps to make Traditional French Onion Soup
Preheat the oven

1

Preheat the oven to 350 °F.

Cook the onions

6

Caramelize the onions

25

Add the remaining ingredients

35

Toast the bread

15

Prepare the soup to broil

3

Broil the soup

6

Place the bowls under the broiler and leave until the cheese has turned a golden brown and is bubbling. Serve immediately!

Serving Luxurious French Onion Soup