Russian Fruit Piroshki
I love making these Fruit Piroshki recipe. These pastries are super easy to make if you use Perfect Yeast Pastry Dough and they taste absolutely fantastic – little pastry pockets filled with jam.
Start by cutting the dough into 24 equal pieces. Roll out each piece of dough into an oval shape and place a spoonful of the jam on one side of the dough. Fold it over half way and seal with the jam. Make small cuts on the dough and place the piroshki on a baking sheet. Once risen, bake the piroshki for about 45 minutes until golden brown. You can eat these straight away or store them in an airtight container where they will stay fresh for several days.
To make Fruit Piroshki Recipe, you will need the following ingredients: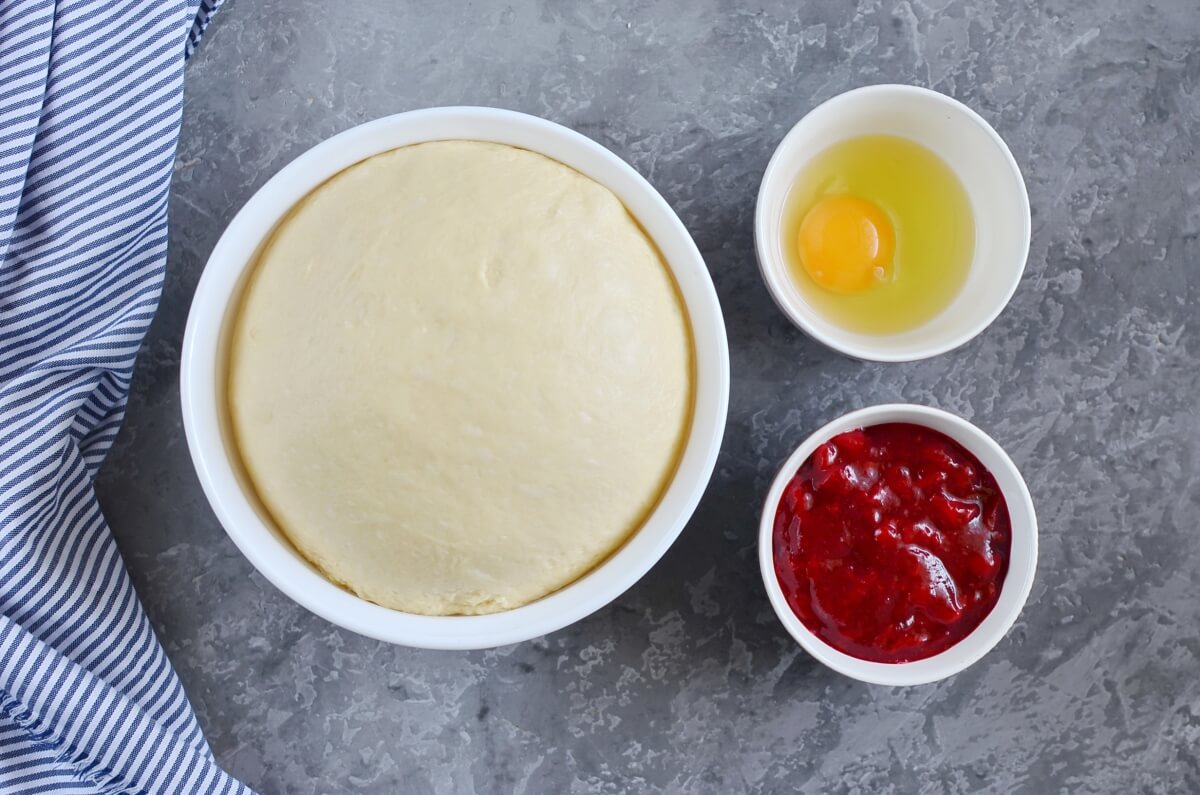 Steps to make Russian Fruit Piroshki
Divide dough

10

Roll dough pieces

1

Add jam

1

Slice into the dough

10

Heat the oven and line a baking sheet

1

Allow to rise

30

Brush with beaten egg

1

Bake

25

Serve