For the vanilla cake batter:

1 cup

Butter

at room temperature

For the chocolate batter:
The Best Zebra Cake
This Zebra Cake recipe is really impressive – people love the striped effect once you cut into it. I always thought some special skills were required to make a zebra cake, but it turns out anyone can get the same effect – even you!
Start by making a vanilla cake batter. Remove two cups of the batter and mix them with cocoa powder to make a chocolate batter. Layer the batter into the pan to create the stripes. If you mess up the layers, don't worry – just add one batter on top of the other and using a knife or fork, create a marbled effect. Bake in the oven and once cool, serve as it is or top with chocolate glaze for a more professional looking cake.
To make Zebra Cake, you will need the following ingredients: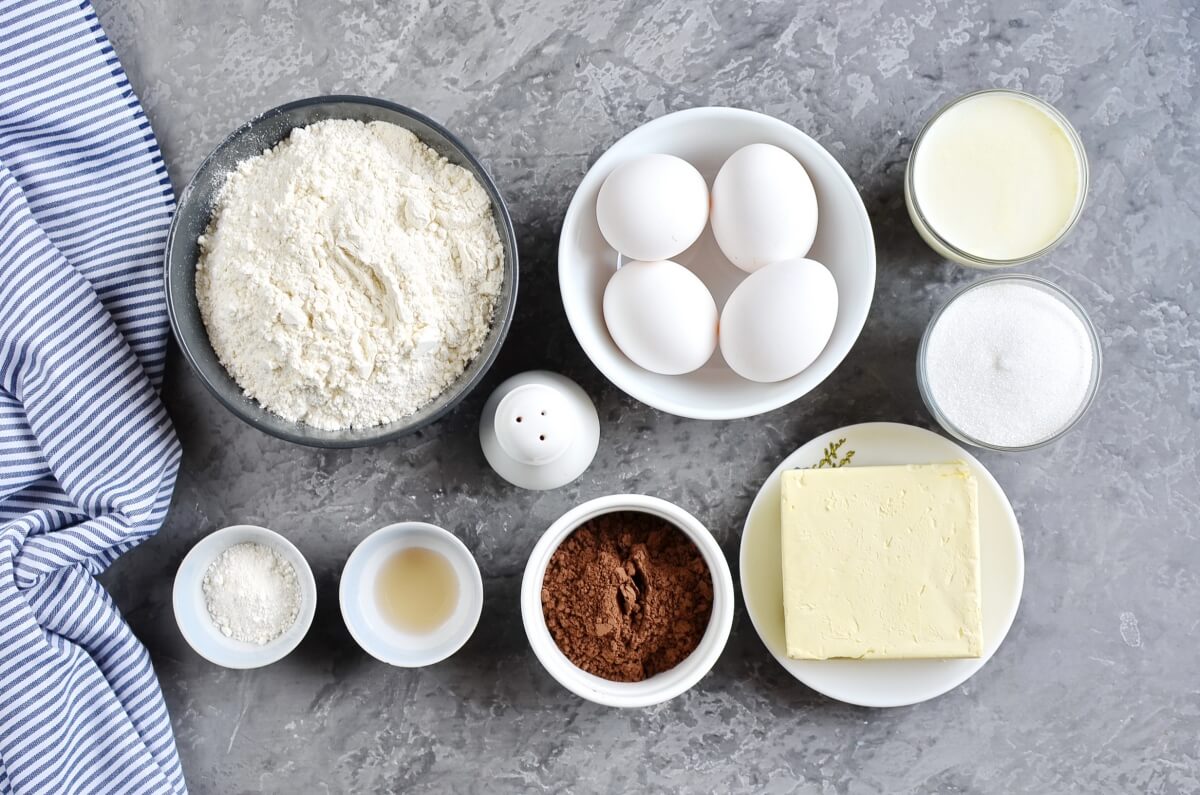 Steps to make The Best Zebra Cake
Heat the oven and prepare a pan

1

Combine dry ingredients

1

Mix cocoa, milk, and sugar

1

Mix wet ingredients

5

Alternate adding milk and dry ingredients

3

Make chocolate batter

2

Assemble cake

10

Take a spoon of the white vanilla batter and place it in the center of the pan. Add a spoonful of chocolate batter on top and repeat this step until you have used up all batter. Don't worry if you mess up the layers, simply add one batter on top of the other and use a knife or fork to create swirls.

Bake

60

Cool

15

Serve