For loaf cake batter:

1 cup

Granulated sugar

200 g

2

Large eggs

at room temperature

¼ cup

Unsalted butter

56 g, melted

1 tsp

Vanilla extract

5 ml, pure

⅓ cup

Sour cream

80 ml, at room temperature

⅓ cup

Milk

80 ml, at room temperature

1 ⅔ cups

All-purpose flour

235 g

For lemon icing:
Best Copycat Starbucks Lemon Loaf
Have extra lemons in your pantry? With minimal prep time, you can be on your way to making the Best Copycat Starbucks Lemon Loaf. This tender dessert loaf is bursting with a sweet and tart lemon flavor that is sure to please. Top it off with bright lemon icing for a beautiful presentation and added flavor.
First, make lemon sugar. Rub the sugar and lemon zest between your fingers to extract the most flavor from the lemon. Then add in the eggs and whisk to combine. Add the melted butter, oil, sour cream, milk, and vanilla extract and mix to combine. In a medium bowl, sift the dry ingredients together. Add in two additions to the wet ingredients. Stop mixing when the batter is just combined. Transfer the batter to a parchment-lined loaf pan. For a lovely straight split across the center of the loaf, run an offset spatula lengthwise down the center of the batter before baking. Bake until golden brown, and a toothpick inserted in the center emerges clean. While the loaf cools, make the lemon icing. Pour the icing over the loaf and let it set before slicing. Enjoy! 
To make the Best Copycat Starbucks Lemon Loaf, you will need the following ingredients: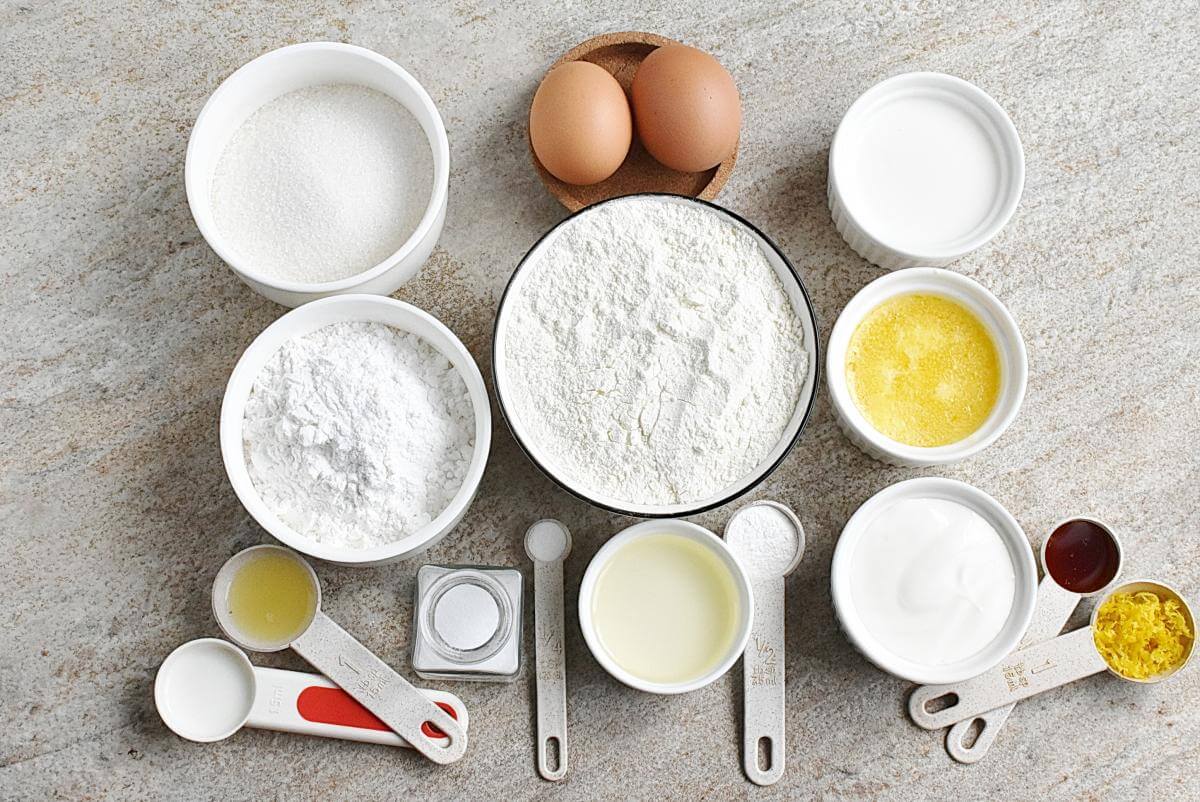 Steps to make Best Copycat Starbucks Lemon Loaf
Heat oven and prepare loaf pan

Make lemon sugar

1

Add eggs

2

Add wet ingredients

2

Sift dry ingredients

2

Combine dry and wet ingredients

2

Transfer to loaf pan

1

Bake

45

Cool

Make lemon icing

2

Cover with icing

Serve