Lime, Coconut & Cardamom Cake
A good cake is a foolproof crowd-pleaser, and this Lime, Coconut & Cardamom Cake is no exception. Every slice of this delightfully easy loaf has the unmistakable scent and taste of lime, coconut, and cardamom. This moist and tender cake features a crunchy lime sugar icing that crystallizes on top, providing a contrast in texture to the soft crumb underneath. Perfection!  
To start off this cake, preheat your oven to 350 °F and line a standard loaf pan with parchment paper. Then cream the butter and sugar until light and fluffy. Next, beat in the eggs. The eggs should be room temperature. Finally, fold in the dry ingredients and lime zest. Spoon the batter into the prepared pan and bake until a toothpick inserted in the center of the loaf comes out clean. Toward the end of baking time, make your lime drizzle. Pour the lime drizzle over the hot cake and let the cake cool completely before slicing. Enjoy! 
To make the Lime, Coconut & Cardamom Cake, you will need the following ingredients: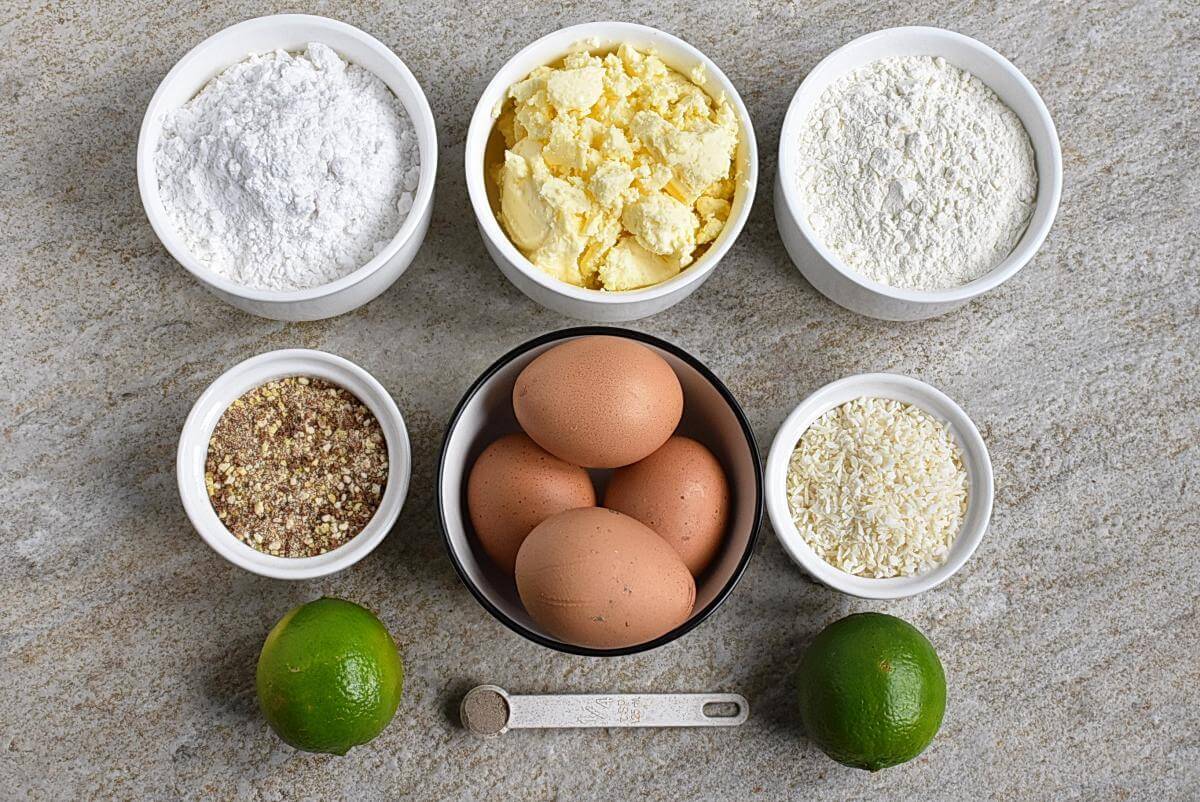 Steps to make Lime, Coconut & Cardamom Cake
Heat oven and prepare loaf pan

5

Cream butter and sugar

2

Add eggs

2

Add dry ingredients

2

Add lime zest

1

Transfer to loaf pan

1

Bake

1h 10m

Make lime drizzle

2

Pour lime drizzle over cake

1

Serve