Lime coconut zucchini bread:

1/2 cup

Greek yogurt

plain, or vanilla

3/4 cups

Granulated sugar

1 1/2 cups

All-purpose flour

1/2 cup

Shredded coconut

sweetened

Lime glaze:

Toppings:
Lime Coconut Zucchini Bread
This sweet and moist Lime Coconut Zucchini Bread is the zucchini bread lover's ultimate dream. With shredded coconut, zucchini, Greek yogurt, lime juice and zest, and a good amount of lime glaze, this is sure to become a favorite. Perfect for dessert or as an afternoon snack that you and your family will enjoy.  
If you have ever wondered how do you make zucchini bread from scratch, here is the breakdown: First, wash, pat dry, and grate your zucchini. You do, yes, need to press the moisture out from the shredded zucchini. To do so, place the shredded zucchini inside some paper towels and squeeze the liquid out, then let it dry for a few minutes while you proceed with the recipe. Next, whisk together the wet ingredients. Then mix up the dry ingredients. Stir the dry ingredients into the wet ingredients and fold in the zucchini, shredded coconut, and vanilla. Finally, scoop the batter into the greased loaf pan and bake until a cake tester comes out clean. For the lime glaze, mix the powdered sugar and fresh-squeezed lime juice together until smooth. Drizzle the glaze over the top of the zucchini bread. Slice, eat, and enjoy!  
To make the Lime Coconut Zucchini Bread, you will need the following ingredients: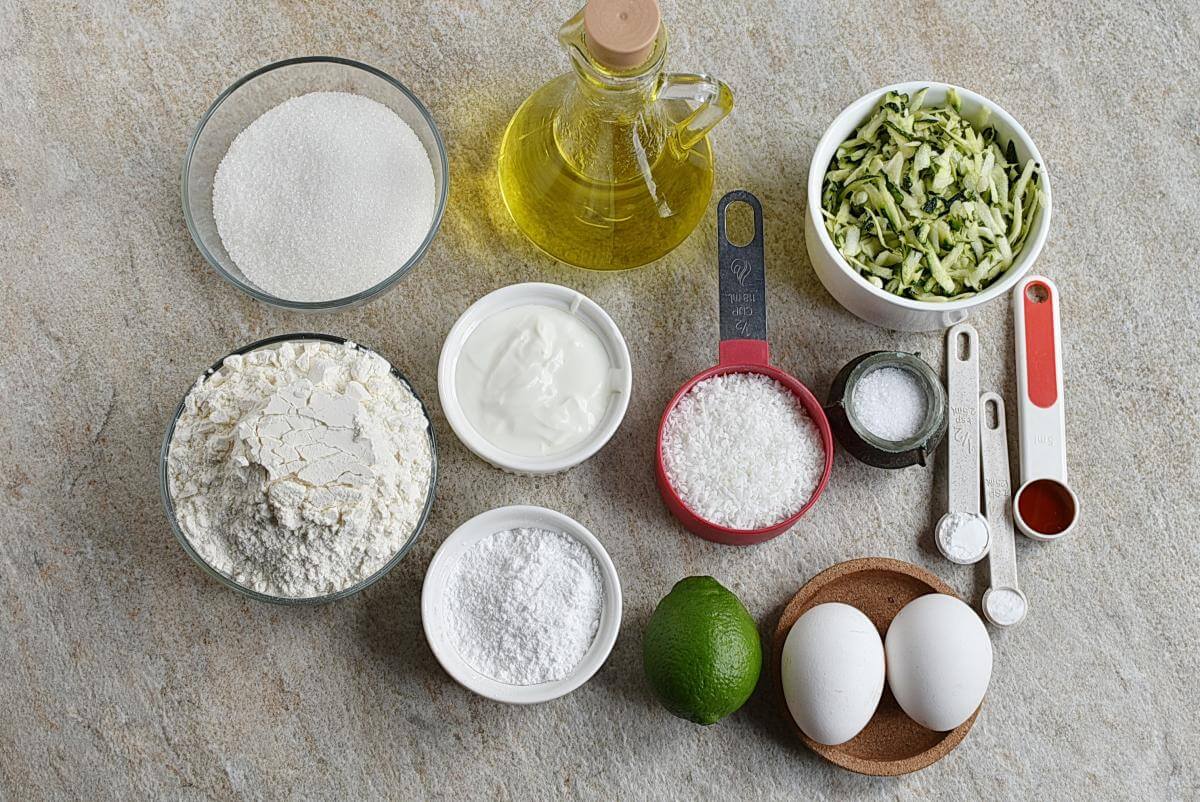 Steps to make Lime Coconut Zucchini Bread
Preheat oven and prepare loaf pan

5

Mix oil, yogurt, lime juice and sugar

1

Add eggs

2

Combine dry ingredients

1

Combine dry and wet ingredients

1

Add zucchini, coconut, and vanilla

1

Bake

50

Cool

Toast coconut

7

Make glaze

1

Glaze

1

Serve