For cookie dough:

2½ cups

All-purpose flour

For chocolate filling:

1 (14 ounce) can

Condensed milk

sweetened

1½ cups

Chocolate chips

semisweet
Chocolate Revel Bars
Sometimes it's so nice to have that sweet treat around the home, and I love these Chocolate Revel Bars. A treat sandwich compromising of cookie dough on either side with a milky, chocolate, nut filling baked in the oven.
The perfect snack for teatime, or a delicious dessert with ice cream. Whatever you choose, it's sweet, it's special and it's worth every calorie!
To make Chocolate Revel Bars, you will need the following ingredients: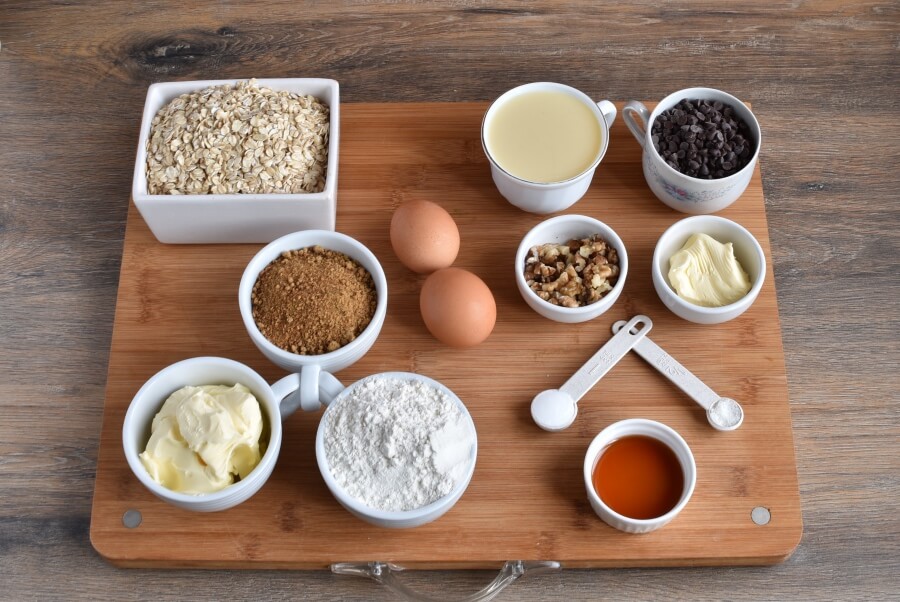 So, how to make Chocolate Revel Bars?
Steps to make Chocolate Revel Bars
Preheat oven and prepare pan

5

Mix butter and sugar

5

Add eggs and vanilla

5

Combine dry ingredients

2

Mix all ingredients together

3

Create chocolate filling

3

Add nuts and vanilla

2

Prepare batter to bake

5

Bake

30

Serve