4

Potatoes

peeled and cubed
Cream of Potato Soup
This Cream of Potato Soup is loved by my whole family, during the winter time. My kids are not the greatest soup fans, however, this creamy potato does the trick, everytime! The whole preparation takes 30 minutes, from start to finish – now doesn't that sound easy? And with ingredients that are almost always stocked up in our pantry, dinner couldn't be smoother!
While the soup is boiling, I put loaves of buttered bread in the oven to crisp up and pair it with the soup. We put on a good family movie, in front of the the tv, and you have the whole winter evening scene, done!
To make Cream of Potato Soup, you will need the following ingredients: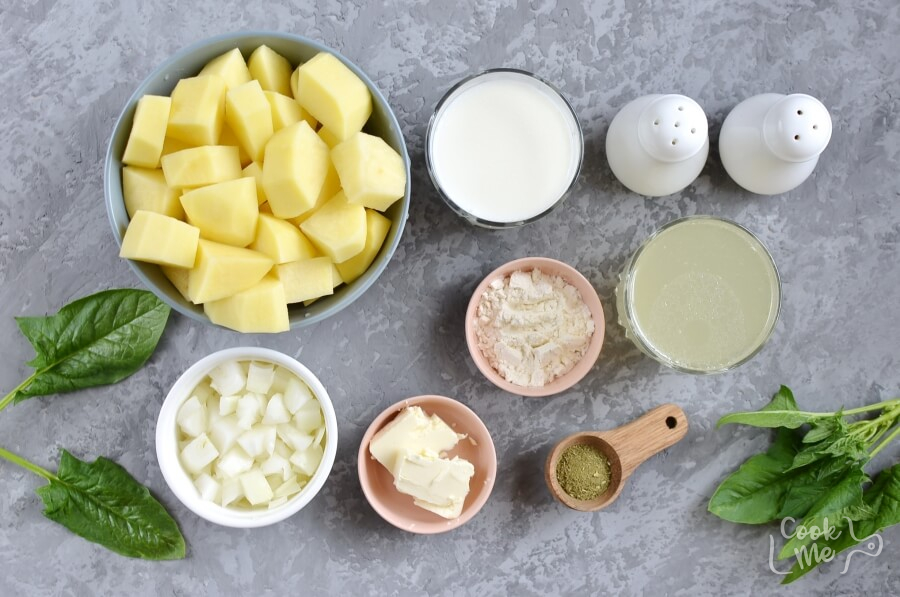 So, how to make Cream Of Potato Soup?
Steps to make Cream of Potato Soup
Boil potatoes

20

Purée potatoes

1

Add broth

1

Melt butter

2

Add seasoning

2

Add flour

1

Add milk

2

Add puréed potatoes

3

Serve

1