2 1/2 cup

All-purpose flour

sifted
Lemon Fiesta Cake
My Lemon Fiesta Cake recipe is a delicious take on the classic lemon drizzle cake. I love lemon cakes and this one doesn't disappoint. It gets its lemony flavor from lemon zest and extract. I combine butter, sugar, eggs, flour, baking powder, buttermilk and raisins with the lemon zest & extract to make the cake. While the cake is still hot, I drizzle a sweet, buttery lemon syrup over it and allow it to seep into the freshly baked sponge.
Whenever I make this cake, I use a bundt pan because I love the interesting ring shape of a bundt cake. In general, I find ring-shaped cakes can be very difficult to frost so the drizzle glaze I use in this one is perfect! As the name fiesta cake suggests, it is a great party cake. And I've made this cake for parties, coffee mornings and bake sales. Everyone who tried it loves it! I'm sure you will too.
To make Lemon Fiesta Cake, you will need the following ingredients: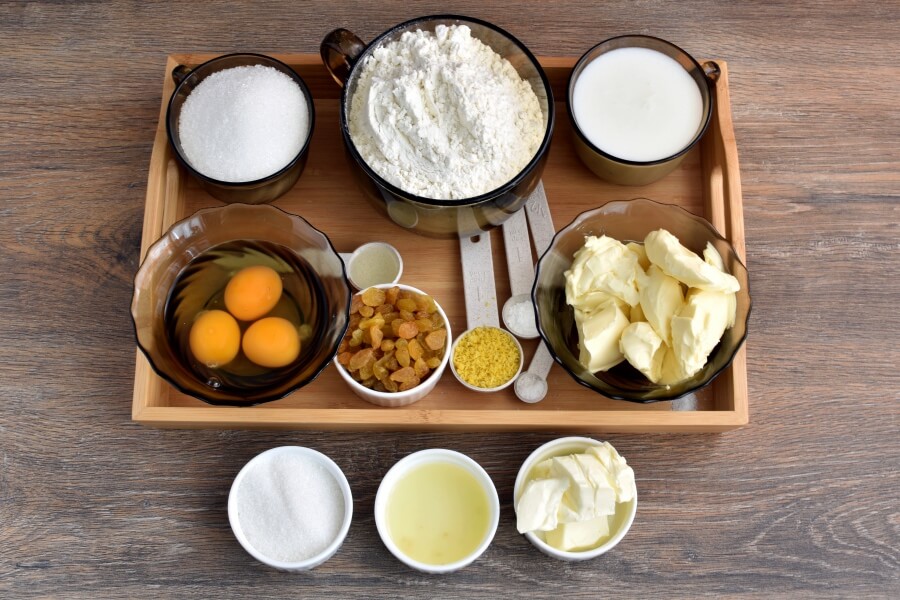 So, how to make Lemon Fiesta Cake?
Steps to make Lemon Fiesta Cake
Heat the oven and prepare a pan

5

Combine butter and sugar

2

Add the eggs

2

Mix in the lemon zest

1

Combine the dry ingredients

1

Alternate adding the flour mix and buttermilk

2

Add the lemon extract and raisins

1

Put the cake mixture in the pan

1

Bake

50

Make the topping

2

Prick the cake

3

Serve