4 cups

Potatoes

peeled and cubed
Spicy Potato Soup
My hearty Spicy Potato Soup is packed with rich flavors and a gentle heat. I make this soup for my kids so I only use half a teaspoon of hot sauce, which gives just a gentle background of spice to the broth. Of course, any spice lovers can up the quantity! And you can use any hot pepper sauce you like – I normally have tabasco in my store cupboard.
As this soup simmers, the beef, onion and potatoes cook down, so you end up with a really thick broth, rich and meaty, but still with texture from the vegetables and mince. This soup is so hearty that it works great as the main dish for your dinner, no bread needed!
To make Spicy Potato Soup, you will need the following ingredients: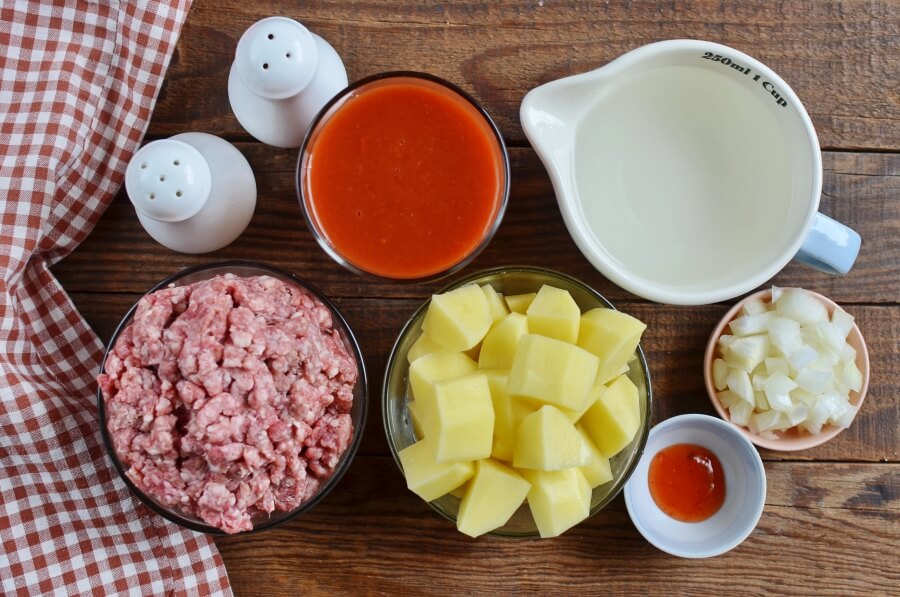 So, how to make Spicy Potato Soup?
Steps to make Spicy Potato Soup
Cook the beef and onion

10

Add the remaining ingredients

1

Cook the soup

1h