For Lemon Filling:

4

Egg yolks

save the whites for the meringue topping

⅓ cup plus 3 tbsp

Cornstarch

1 tbsp

Lemon zest

finely grated

1 (9-inch)

Pie shells

pre-baked

For Meringue Topping:
Easy Lemon Meringue Pie
I love this Easy Lemon Meringue Pie recipe! It is a simple take on an all-time classic and reminds me of summer days, even if I make it in the depths of winter! Meringue pies originated in France back in the 1800s, but without the pastry crust. That came later and we haven't looked back since. It's the combination of the crisp pastry shell with creamy lemon filling and sweet meringue that everyone loves!
What makes this pie so easy is that I use a pre-baked pie shell, so I don't need to faff about with pastry. I simply prepare a lemon custard and pour it into the pie shell. Next, I make a stiff meringue from egg white, sugar, and cream of tartar. I pile this on top of the custard and bake in the oven until the meringue is golden. Yum!
To make my Easy Lemon Meringue Pie, you will need the following ingredients: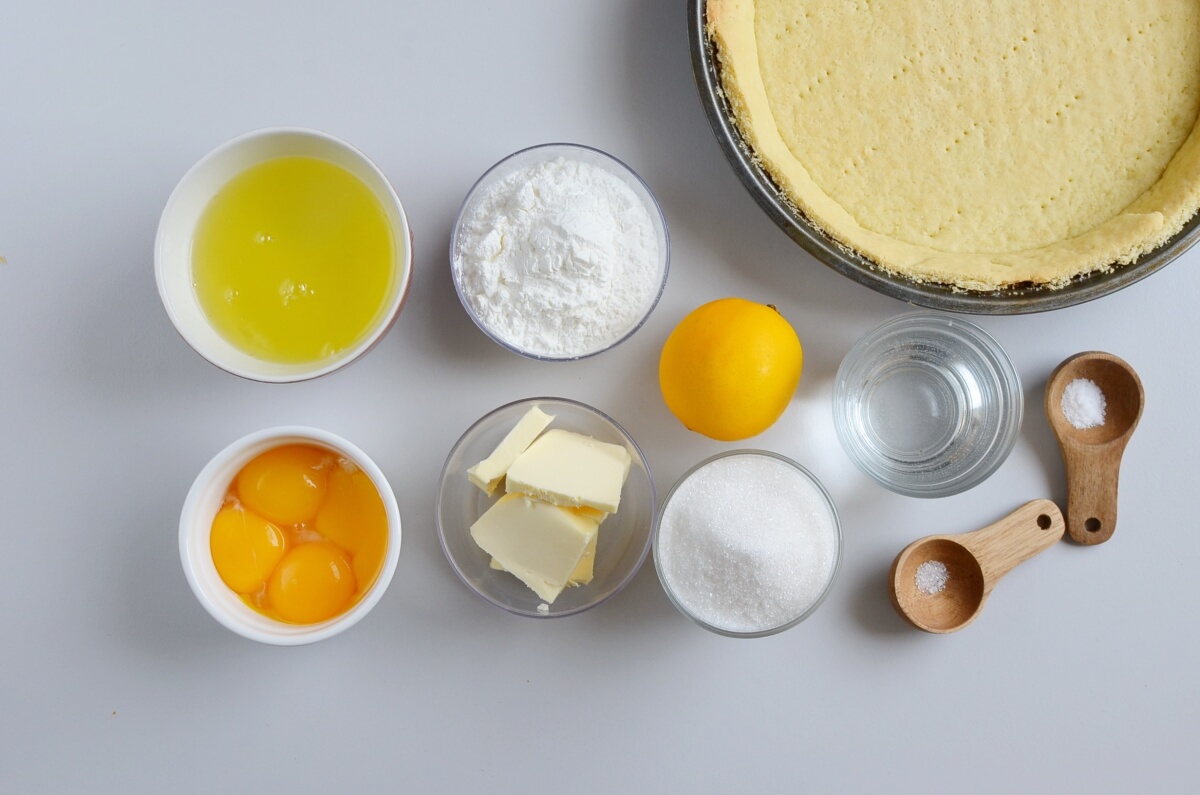 Steps to make Easy Lemon Meringue Pie
Whisk egg yolks

3

Prepare custard mixture

5

Add cornstarch to eggs

3

Heat custard

1

Add lemon and butter

1

Cook until thickened

8

Transfer custard to pie shell

1

Whisk egg whites with cream of tartar

5

Add sugar

2

Heat oven

5

Assemble the pie

3

Bake

12

Cool

7h

Serve