Quick Puff Pastry Dough
Is there anything better than a Quick Puff Pastry Dough recipe? Until I learned this method for puff pastry, I used to buy sheets of puff rolls in the store. Store bought pastry tasted fine, but there is something extra special about making it from scratch.
To make this puff pastry dough recipe quick, start by mixing dry ingredients together. I add grated frozen butter so that it gets distributed evenly through the dough which is the key to puff pastry. I add ice cold water to bring the dough together. There is some intricate rolling and folding to get the puff effect. Chill the pastry for about an hour before using in your favorite puff pastry recipe.
To make Quick Puff Pastry Dough, you will need the following ingredients: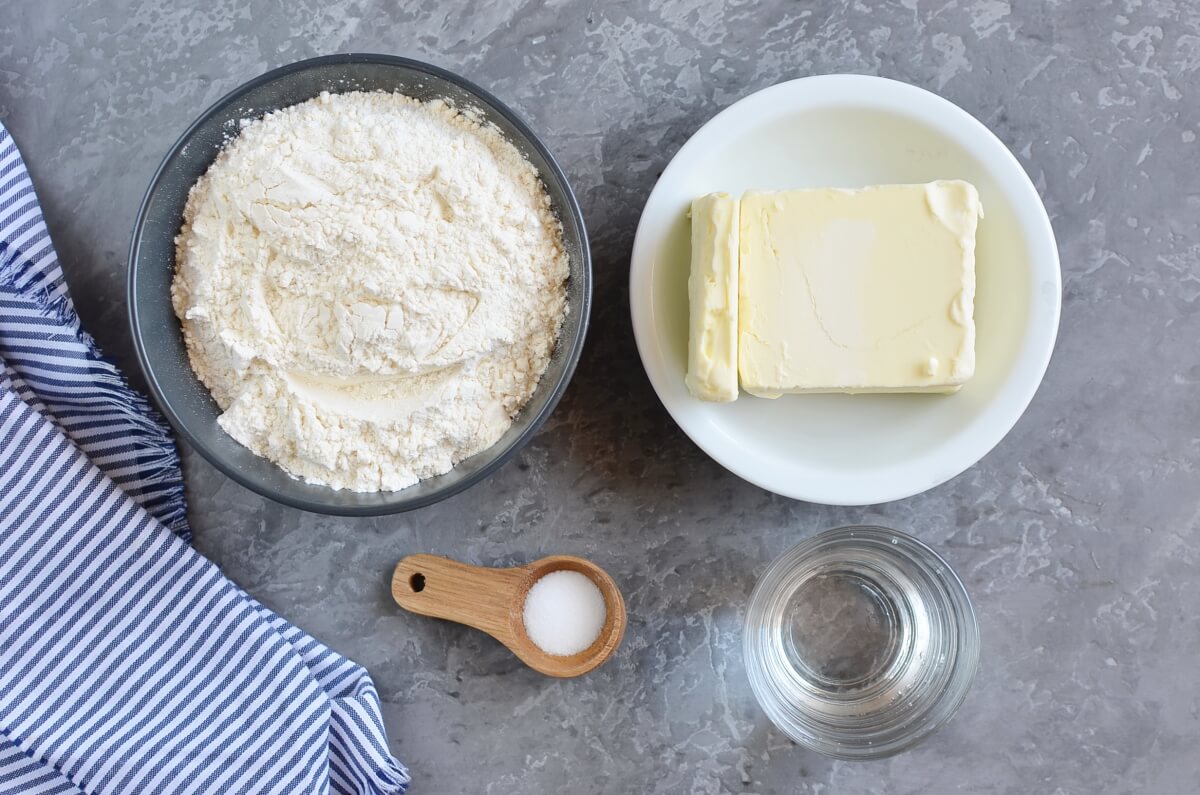 Steps to make Quick Puff Pastry Dough
Combine dry ingredients

15

Add butter

3

Add ice water

3

Chill

30

Roll out dough crust

1

Fold the dough

1

Repeat

2

Chill before using

1

Serve