Forbidden Black Rice
Make this Forbidden Black Rice for a healthy and delicious side dish full of flavor and nutrients! They call it forbidden because it was reserved exclusively for the emperor in China thousands of years ago. Now it is available for everyone and represents good health and longevity.
Cooking black rice is simple and similar to cooking other varieties of rice. Melt some butter in a saucepan and stir in the black rice, onions, and almonds. Keep stirring until lightly toasted, then add water and a cube of chicken bouillon. Alternatively, you can replace the bouillon cube and water with an equal amount of chicken broth. Let the rice simmer until it is tender and the liquid is fully absorbed. Turn off the heat and let the rice sit covered, then fluff with a fork and serve.  
To make the Forbidden Black Rice, you will need the following ingredients: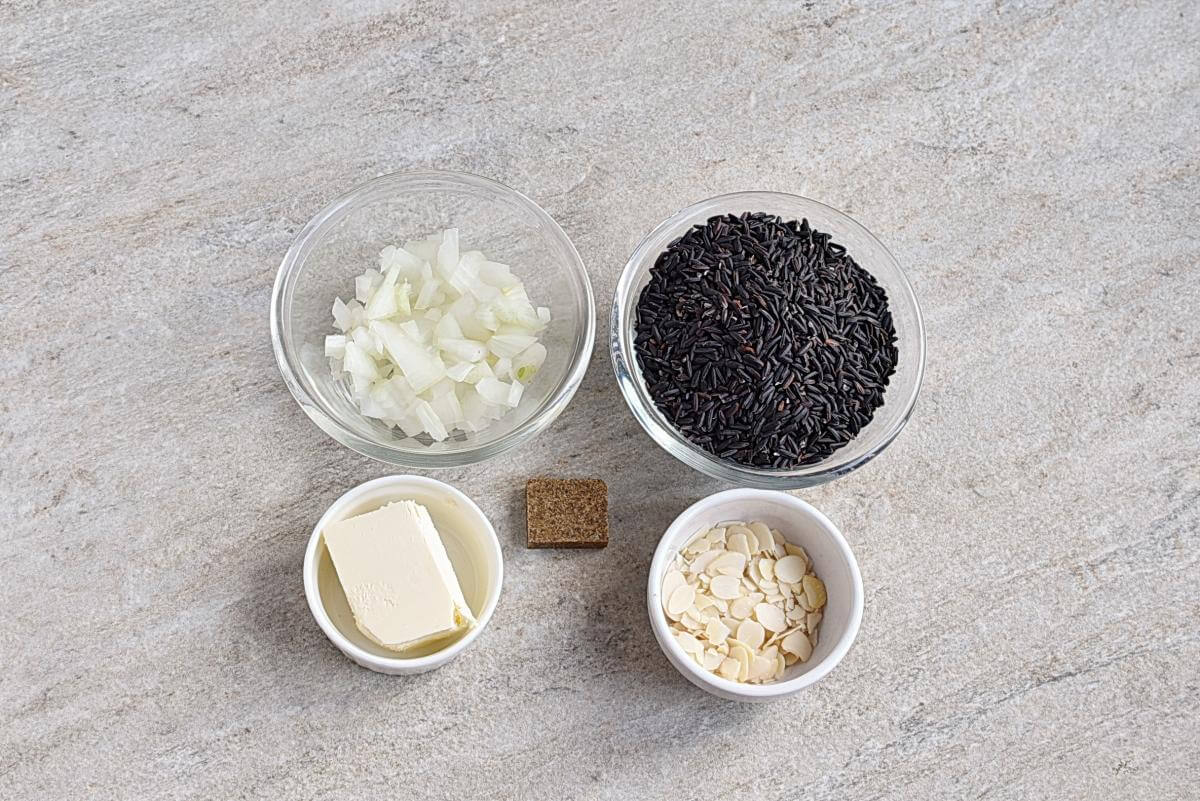 Steps to make Forbidden Black Rice
Rinse black rice

2

Melt butter

2

Add rice, onions, and almonds

5

Add water and bouillon cube

25

Cool

5

Serve