2 heads

Fresh Broccoli

cut into bite sized pieces

1 1/2 cup

Cheddar cheese

sharp, shredded

1/2

Red onion

large, chopped
Bodacious Broccoli Salad
I have been making this Bodacious Broccoli Salad for years and I love it! It helps that broccoli is my favourite vegetable as it is a great source of Vitamin C which is a powerful antioxidant. It also provides potassium and fiber. I think it's a wonder veg! But, I find that other people aren't as easily convinced about broccoli's super powers! Until they've tasted this salad that is.
This salad recipe takes broccoli, cheese, bacon and onion and combines it with a creamy, delicious dressing made from red wine vinegar, sugar, pepper, salt, mayonnaise and lemon juice. The result is a fresh and healthy salad which will have people coming back for seconds. Sometimes I add extra ingredients like different-coloured cherry tomatoes or a little bit of chopped fresh chili to add a bit of a kick. Play around with it and try some different combinations.
To make my version of Bodacious Broccoli Salad, you will need the following ingredients: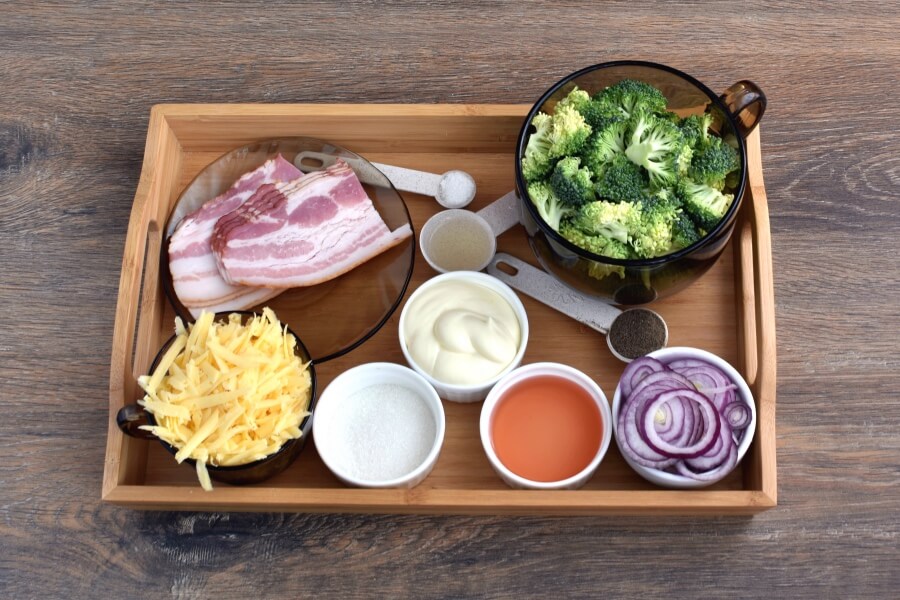 So, how do you make Bodacious Broccoli Salad?
Steps to make Bodacious Broccoli Salad
Cook the bacon

3

Crumble the bacon

2

Combine the broccoli, cheese, bacon and onion

2

Prepare the dressing

1

Assemble the salad.

2

Chill

15

Serve