6 cups

Fresh ginger

peeled and cut into ½ inch cubes
Candied Ginger
I love to give jars of this Candied Ginger as Christmas gifts. I've always loved the idea of giving food as a gift and what could be better than preparing homemade food gifts for the food lovers in your life? This candied ginger recipe is really easy to make and looks impressive too when it's packaged up in a nice jar with a ribbon tied around the neck!
It isn't hard to make this candied treat, but it does take time. Allow for at least 24 hours drying time in between tasks. Start by boiling ginger in water. Drain the water from the pot and toss the ginger with granulated sugar before bringing to the boil again. Reserve the syrup and leave the ginger to dry. Toss with sugar and leave to dry again before packaging the sweet treats in pretty jars.
To make Candied Ginger, you will need the following ingredients: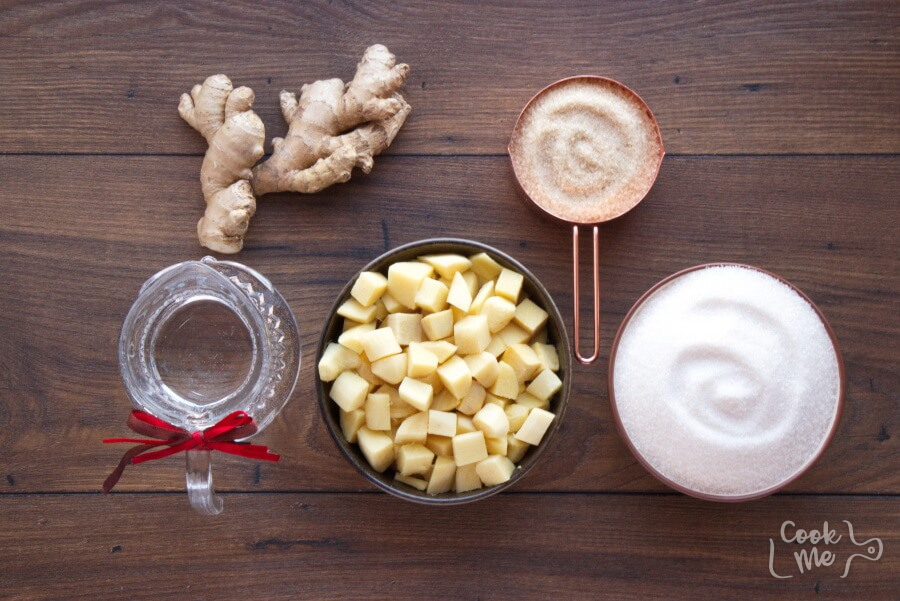 So, how to make Candied Ginger?
Steps to make Candied Ginger
Cook ginger

1h

Drain and reserve cooking water

2

Cook ginger with sugar

1h

Drain and reserve syrup

2

Dry the ginger

30

Coat ginger with sugar

24h

Serve