2 ¾ cups

All-purpose flour

1 cup (2 sticks)

Unsalted butter

at room temperature

1 ½ tsp

Vanilla extract

pure
Chai Tree and Snowflake Cookies
Chai Tree and Snowflake Cookies are cute Christmas cookies inspired by the flavor of chai tea. Chai is a tea which originated in India but has become popular worldwide. It is made by brewing black tea with a mixture of aromatic spices such as cinnamon, ginger, cloves, nutmeg and cardamom.
Start by making a cookie dough. First mix the dry ingredients together and gradually add to a creamed sugar and butter mixture. Chill the dough in the refrigerator before cutting out snowflake and tree shaped cookies. Bake, cool and decorate before sitting down to enjoy these cookies with a mug of steaming chai.
To make Chai Tree and Snowflake Cookies, you will need the following ingredients: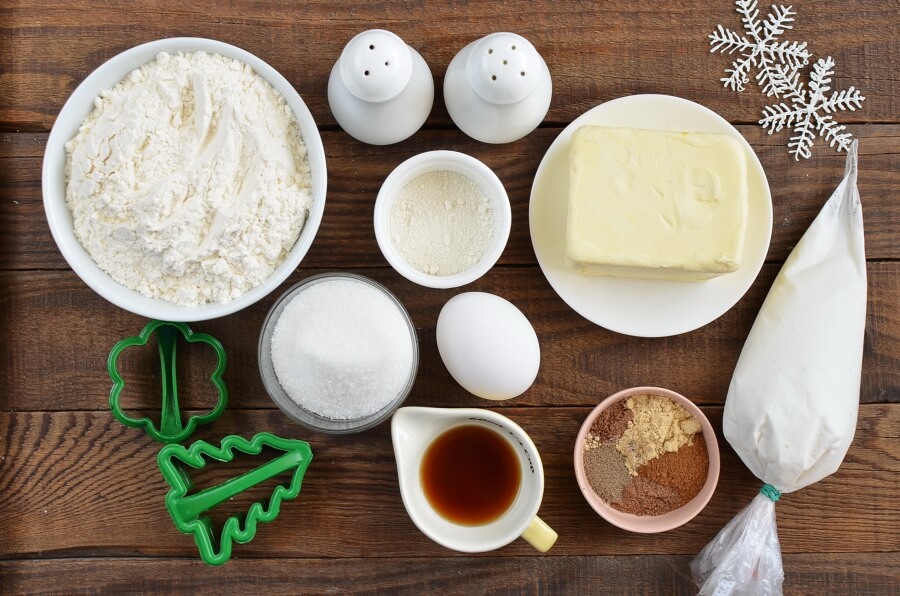 So, how to make Chai Tree and Snowflake Cookies?
Steps to make Chai Tree and Snowflake Cookies
Mix dry ingredients together

3

Cream sugar and butter

5

Mix dry and wet ingredients

5

Chill dough

35

Heat the oven and prepare baking sheets

10

Cut out cookies

10

Bake

12

Cool

15

Decorate the cookies

10

Serve