2 ½ cups

All-purpose flour

1 cup

White chocolate candy melts

For decoration:
Gingerbread Men
These Gingerbread Men cookies are the holiday cookie everyone is looking for. The recipe is easy and fun to make and keeps the ingredient list short and simple. The cookies are soft and chewy with crispy edges and are perfect for decorating. I decorated mine with funny faces and buttons. These cookies make for an easy holiday gift to share with friends or just to bake and eat for Christmas.
The recipe is pretty straightforward, but it's important not to skip the chill time. It helps the gingerbread men to keep their shape in the oven and lets the flavors mingle together. 
We know that one cookie is never enough, so we rounded up our Top 10 Easy Christmas Cookie Recipes you should definitely check out for your annual cookie exchange party. Enjoy!
To make these Gingerbread Men, you will need the following ingredients: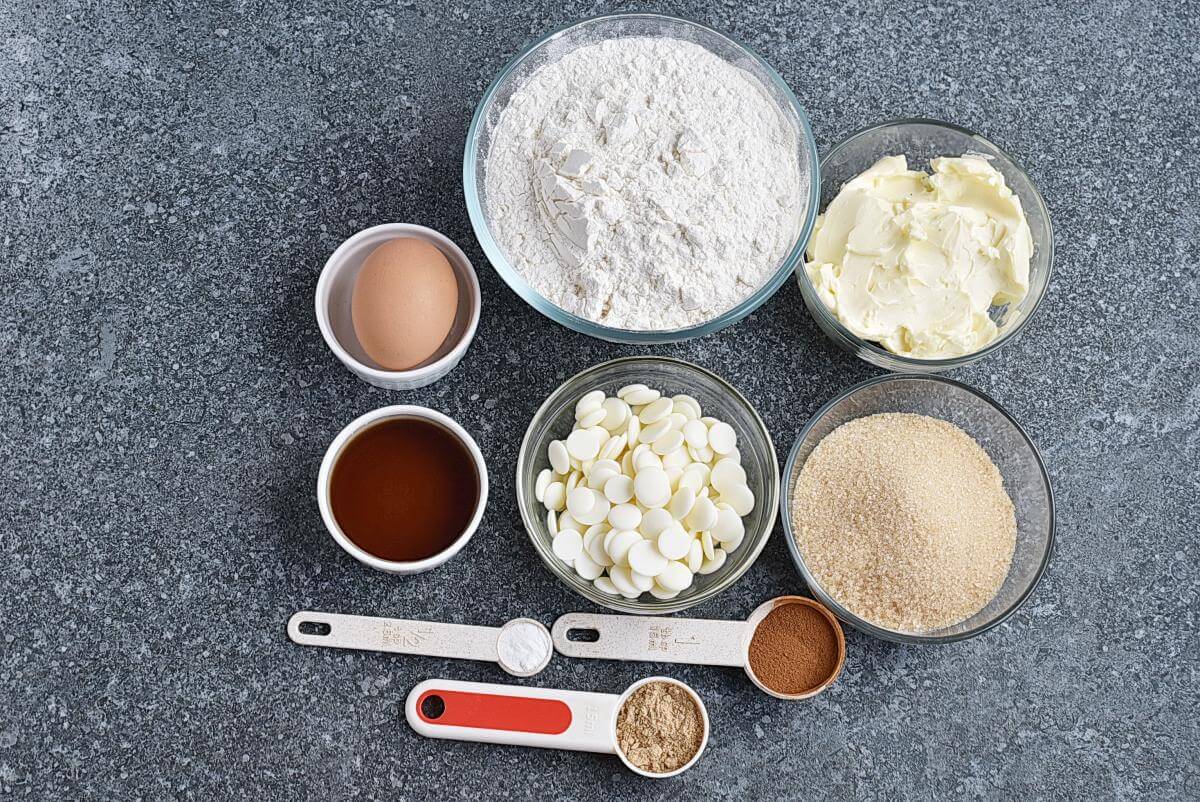 Steps to make Gingerbread Men
Cream butter and sugar

3

Beat in maple syrup and egg

2

Mix in dry ingredients

2

Chill

1h

Heat oven and prepare 3 cookie sheets

5

Roll out dough

5

Roll the chilled dough between 2 pieces of parchment paper to ¼-inch thick. Using a 2.6-inch tall 3-inch wide gingerbread man cutter, cut shapes from the dough. Roll out the leftover scraps and repeat with the remaining dough to make a total of 30 gingerbread men. Transfer to cookie sheets spacing 1 inch apart.

Bake the cookies

20

Cool

Melt candy melts

3

Decorate the cookies

Serve