2 ounces

Cream Cheese

full-fat, softened to room temperature

2 tbsp

Confectioners' sugar

1¾ cups

Graham cracker

crumbs, about 12 full sheet graham crackers

4 ounces

White chocolate

coarsely chopped and melted

For the Topping:

10 ounces

White chocolate

or semi-sweet, coarsely chopped

optional garnish: extra

Graham crackers

crumbs or cinnamon/sugar
Pumpkin Spice Truffles
These Pumpkin Spice Truffles are worth every minute of love that you put into them. Not easy to make, but definitely worth giving it a try. My family loves these magical chocolate and pumpkin balls.
Truffle centers made from pumpkin puree, pumpkin pie spice, sugar, graham cracker crumbs, cinnamon and melted white chocolate set in the refrigerator overnight and then dipped in tempered white chocolate with extra graham cracker crumbs for a bit of crunch.
To make Pumpkin Spice Truffles, you will need the following ingredients: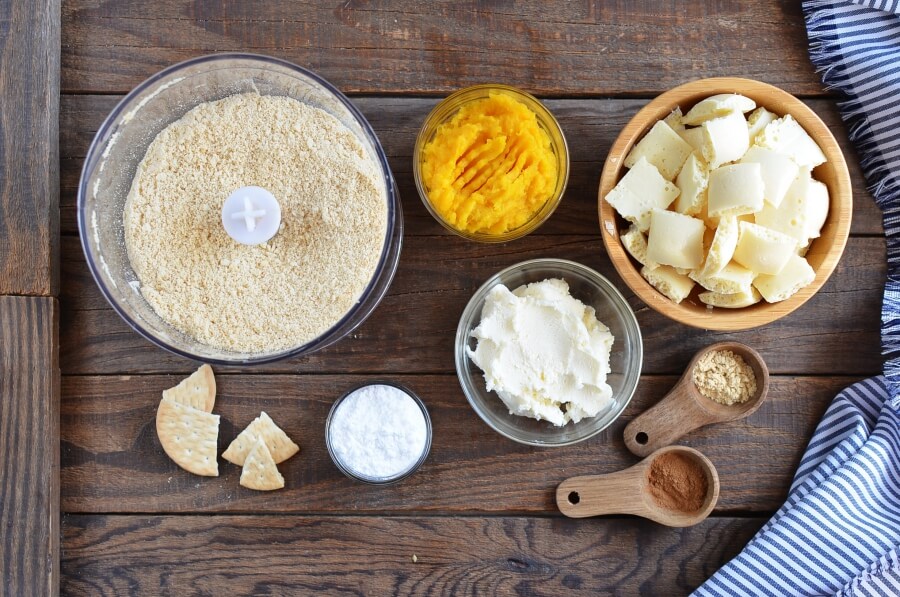 So, how to make Pumpkin Spice Truffles?
Steps to make Pumpkin Spice Truffles
Combine cream cheese and sugar

3

Add pumpkin

2

Add center filling ingredients

3

Refrigerate

1-24 hours

Prepare baking sheets

2

Prepare balls

10

Refrigerate

30

Refrigerate for 30 minutes to 24 hours, to chill. If tempering chocolate, do not refrigerate balls.

Melt chocolate

1

Rest chocolate

5

If melted in the microwave, let melted chocolate sit for 5 minutes, to cool slightly, before dipping.

Dip truffle balls

15

Add topping

2

Refrigerate

30

Serve