6 slices

Bacon

cut into 2-inch pieces

¼ cup

Green bell pepper

chopped

2 tbsp

Onion

finely chopped

6 cups

Potatoes

cubed cooked

½ cup

Cheddar cheese

shredded sharp
Country Breakfast Skillet
I think this Country Breakfast Skillet gets its name because it is filling and wholesome enough to feed country folk who go out to work on the farms all day! Just kidding, I don't really know how it got its name, but I do know that it will fill you up on a Saturday or Sunday morning when you have a busy day ahead!
This recipe doesn't pull any punches. It has bacon, green pepper, lots of cubed potatoes, cheese and it all comes together with lightly beaten eggs. It really is a special treat that is a great crowdpleaser.
To make Country Breakfast Skillet, you will need the following ingredients: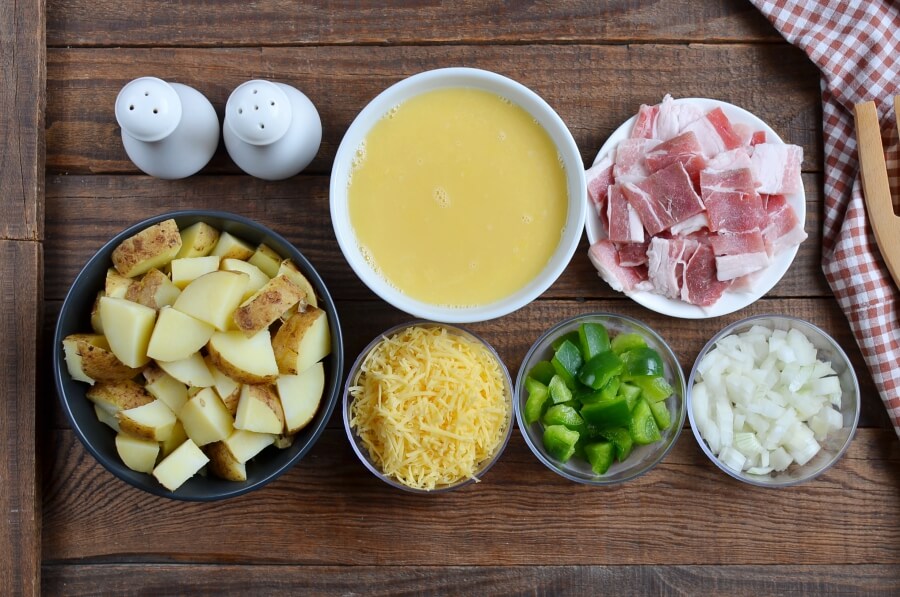 So, how to make Country Breakfast Skillet?
Steps to make Country Breakfast Skillet
Heat a skillet

10

Cook the bacon and vegetables

10

Add the cheese

2

Add the eggs

5

Serve

2