Cinnamon Apple Dutch Baby
This Cinnamon Apple Dutch Baby is a great recipe to make towards the end of the summer as fall starts to come in! A Dutch baby is like a cross between a fluffy pancake and a Yorkshire pudding. Unlike a pancake though, a Dutch baby is cooked in a hot cast iron skillet in the oven. The batter expands and puffs up when it is cooking and it deflates quickly once it is removed from the oven.
To make this Dutch baby, start by heating a cast iron skillet over medium heat. Melt the butter in the skillet. Add apples, cinnamon and sugar and cook until soft. Make a batter by whisking vanilla, eggs, and milk. Add flour and sugar and beat until smooth. When the apples are cooked, remove them from the pan. Pour in the batter and bake in the oven for 20 minutes, or until puffed and cooked through. Top with apples and enjoy!
To make Cinnamon Apple Dutch Baby, you will need the following ingredients: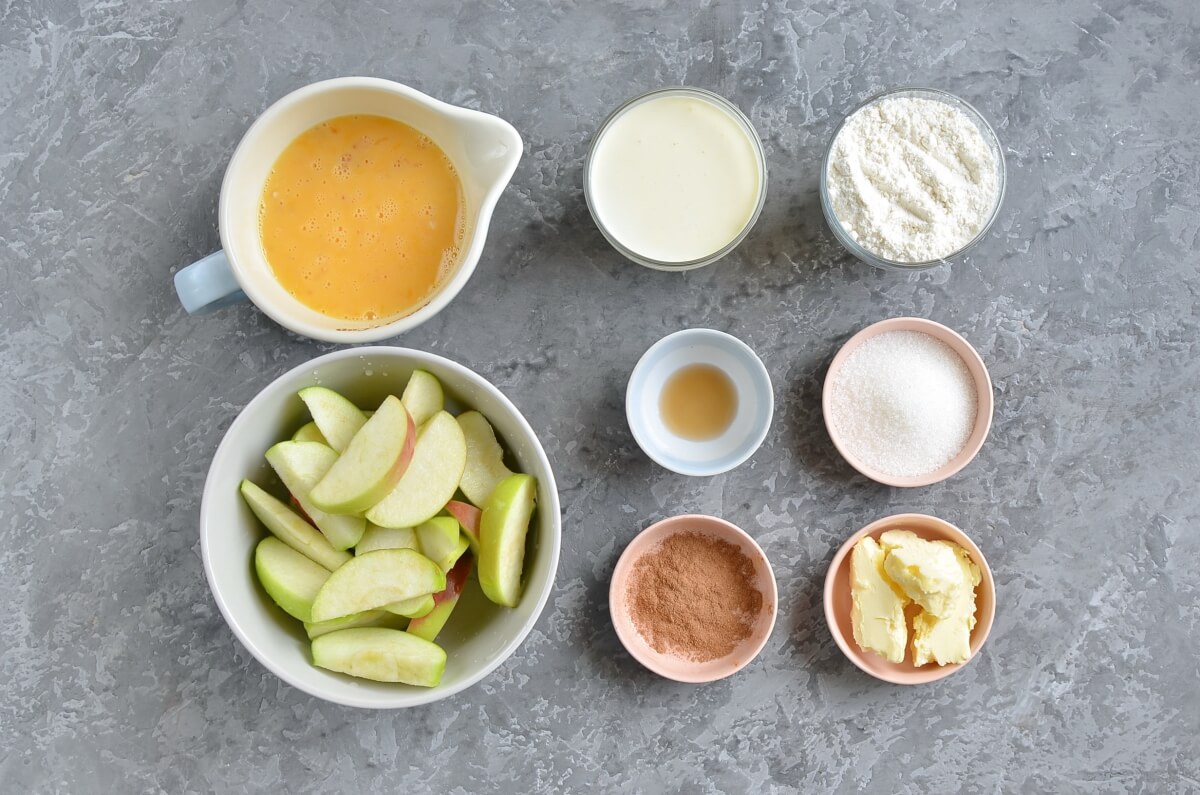 Steps to make Cinnamon Apple Dutch Baby
Heat the oven and skillet

1

Preheat the oven to 375 °F. Place a cast iron skillet over medium heat.

Cook apples

5

Make the batter

2

Remove cooked apples from the pan

1

Add the batter to the pan

1

Bake

20

Serve

1