250g

Gooseberries

topped and tailed
Gooseberry Fool
Gooseberry Fool is one of those classic British desserts. Don't be fooled by the name – there is nothing stupid about a dessert which combines gooseberries, yogurt, sugar, vanilla and cream!
Start by heating the gooseberries in a pot with some sugar and water. When the gooseberries have softened, crush them with the back of a fork. While the gooseberries are cooling, mix yogurt, sugar and vanilla with cream to make the creamy base of the fool. Then swirl through the crushed gooseberries and serve!
To make Gooseberry Fool, you will need the following ingredients: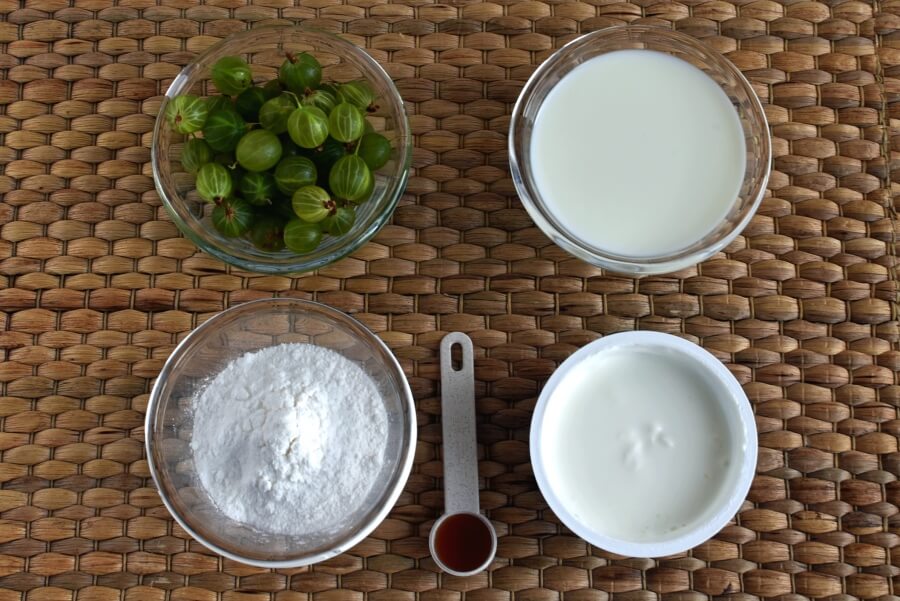 So, how to make Gooseberry Fool?
Steps to make Gooseberry Fool
Heat the gooseberries

3

Crush the gooseberries

1

Cool and refrigerate

1h

Make the yogurt mixture

2

Add the cream

2

Mix the gooseberries with the creamy mixture

1

Serve