4 cups

Gooseberries

topped and tailed
Gooseberry Jam
Gooseberry Jam is one of my favorite jam flavors ever! This recipe is super simple to make and it beats any pot of jam you will buy in the store. If you make this jam, you will only need 4 ingredients – gooseberries, lemon juice, sugar and water. Place all the ingredients in a pot and boil them up for about 40 minutes. Once the jam has cooled, store it in sterilized jars.
I always sterilize my jars before I start เซียลิส. There are various methods for this – I usually wash the jars in very hot soapy water. I rinse them with very hot water before putting them on a baking sheet in a 285°F oven until they are completely dry.
To make Gooseberry Jam, you will need the following ingredients: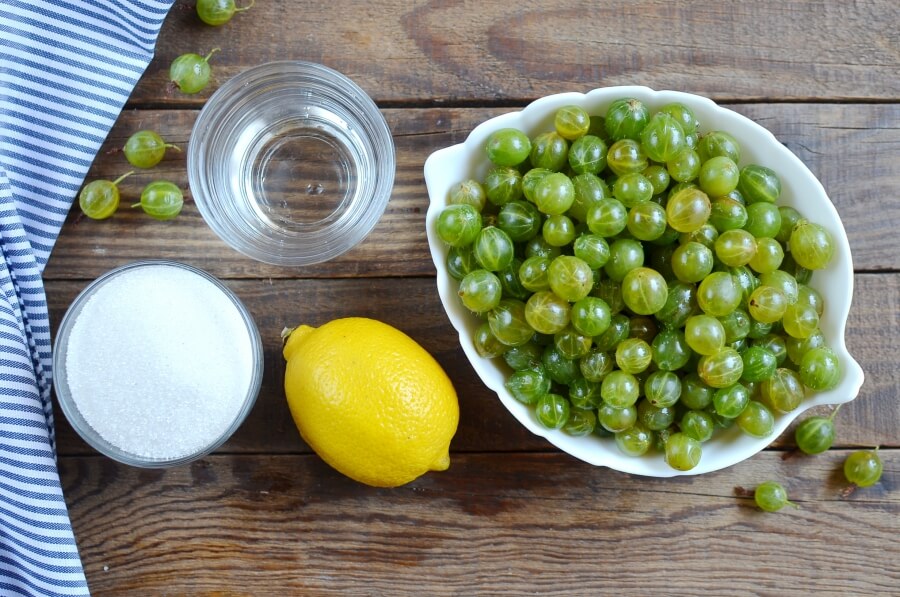 So, how to make Gooseberry Jam?
Steps to make Gooseberry Jam
Place a saucer in the freezer

10

Bring gooseberries and lemon juice and water to a boil

15

Add sugar and dissolve

20

Test setting consistency

2

Pour the jam into sterilized jars

3

Serve

1