450 g

Granulated sugar

per 575ml juice
Gooseberry, Apple & Mint Jelly
This Gooseberry, Apple & Mint Jelly is a sweet and delicious, delicate jelly with a hint of freshness from mint. The apple flavor is enhanced by cider vinegar which makes it absolutely perfect with lamb. Make it now and save some for spring.
These are my top three tips for making this jelly recipe.
1. Do not peel or core the apples – leaving these in will help the jelly to set.
2. When the fruit is dripping over a container, do not squeeze the fruit or the jelly will be cloudy and not clear.
3. To check that the jelly is set, place a few saucers in the freezer to cool. These will be used to test if it is set.
To make Gooseberry, Apple & Mint Jelly, you will need the following ingredients: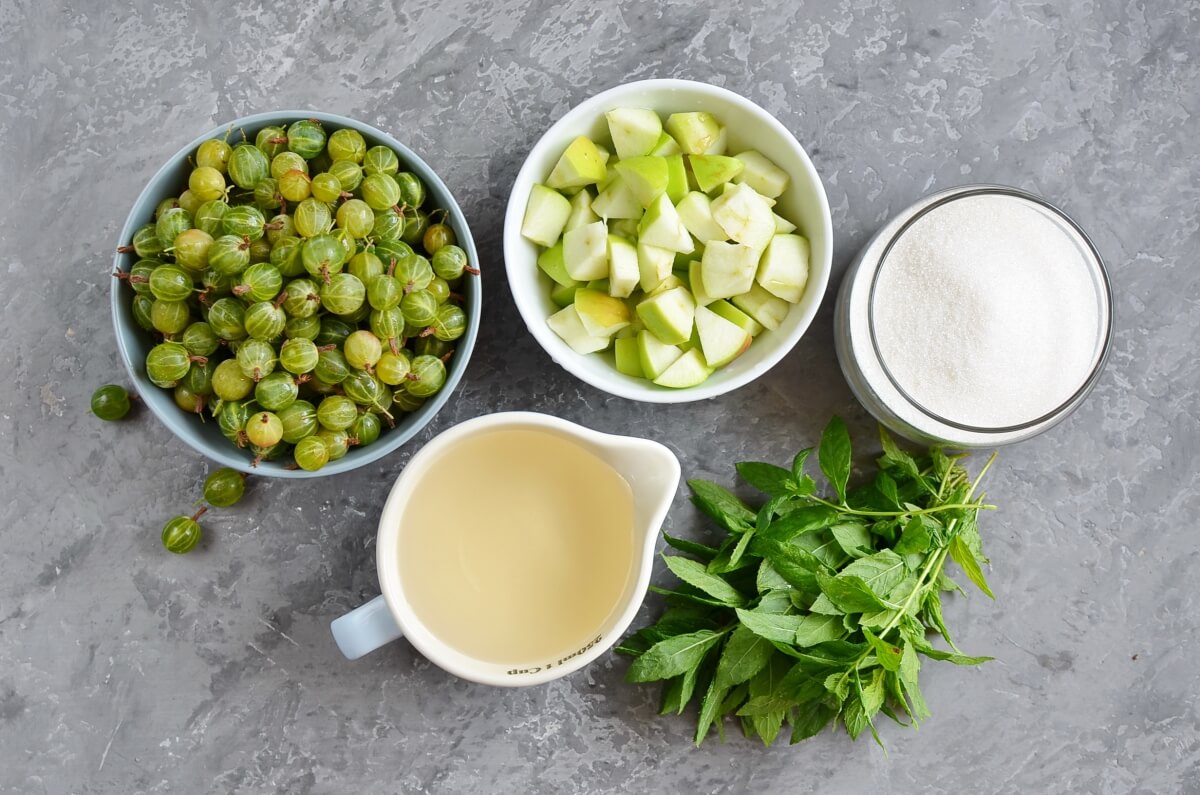 Steps to make Gooseberry, Apple & Mint Jelly
Bring gooseberries, apples, mint and water to a boil

30

Add cider vinegar

5

Leave to drip overnight

8h

Place a few saucers in the freezer

1

Boil juice with sugar

15

Pour the juice into a saucepan. Stir in 450 grams of sugar for each 575 ml of juice.
Heat gently, stirring constantly until the sugar dissolves. Remove any scum that forms on top with a slotted metal spoon. Once the sugar has dissolved, bring the contents of the pan to a boil. Once the jelly is at a rolling boil, keep stirring for 15 minutes before removing from the heat.

Test setting consistency

1

Chop mint leaves

1

Stir mint into jelly

1

Pour the jelly into sterilized jars

1

Serve