1

Large eggs

lightly beaten, divided

25 g

Butter

at room temperature

For bunny faces:
Hot Cross Bunnies
These Hot Cross Bunnies are a cute addition to Easter dinner and Easter baskets. My kids love these bunny-shaped buns and ask me to make them every year. Light and airy, these buns are delicious and help make the meal.  
The recipe is easy and fun to make and doesn't require much effort. My favorite tool to make these buns is a stand mixer. So, there's no kneading by hand since the stand mixer does all the work for you. Start by making the bread dough and leaving it to proof until doubled in size. Once you have punched the air out, divide the dough up and shape. Let proof for 1 hour and brush with egg wash before baking until golden. Once the buns have cooled, pipe on the eyes and mouth. Simple! Make a batch of these cute bunny buns this year and share with your family and friends. Enjoy!
To make the Hot Cross Bunnies, you will need the following ingredients: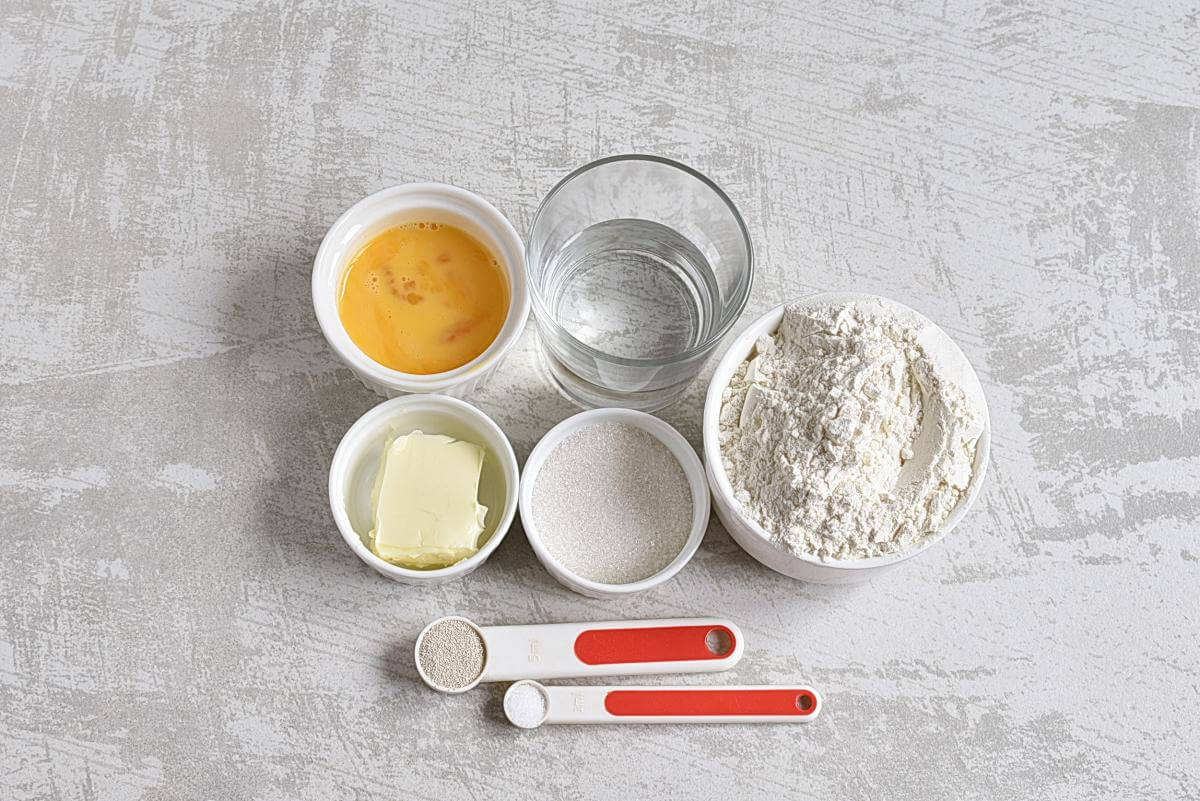 Steps to make Hot Cross Bunnies
Dissolve yeast

5

Mix dry ingredients

1

Make dough

2

Knead

5

Add butter

10

Proof dough

1h

Divide dough

3

Shape faces

3

Shape ears

3

Proof

1h

Preheat oven

Preheat the oven to 350 °F.

Bake

15

Cool

Decorate buns

3

Serve