1

Eggplants

medium, sliced into ¼-inch thick rounds

2 tbsp

Dried Italian seasoning

plus more for sprinkling

1 sheet

Frozen puff pastry

thawed

1

Tomatoes

large, thinly sliced

For egg wash:

½ tbsp

Milk

or your milk of choice

For garnish:
Italian Eggplant Tomato Galette
In this scrumptious Italian Eggplant Tomato Galette recipe, the roasted summer eggplants are layered with fresh tomatoes and mozzarella cheese for a delicious bite, all nestled into a flaky puff pastry. To top things off, garnish with fresh basil leaves. Add a few grinds of black pepper and serve with a salad for lunch or a light dinner.
August is one of my favorite times to bake this savory galette because the recipe takes full advantage of beautiful seasonal produce, like eggplants and tomatoes. Besides, this recipe is easy to make. First, the eggplant is seasoned with a flavorful garlic and olive oil mixture and then roasted in the oven. Remember to cool the eggplant to room temperature before assembling the galette. Next, layer the center of the puff pastry with eggplants, shredded mozzarella, and tomatoes. Fold in the edges and brush with egg wash. I also like to sprinkle the extra Italian seasoning and salt over the top of the galette for a finishing touch. Finally, bake in the oven until the crust is golden brown and enjoy! You can't go wrong with this summer vegetable galette.
To make the Italian Eggplant Tomato Galette, you will need the following ingredients: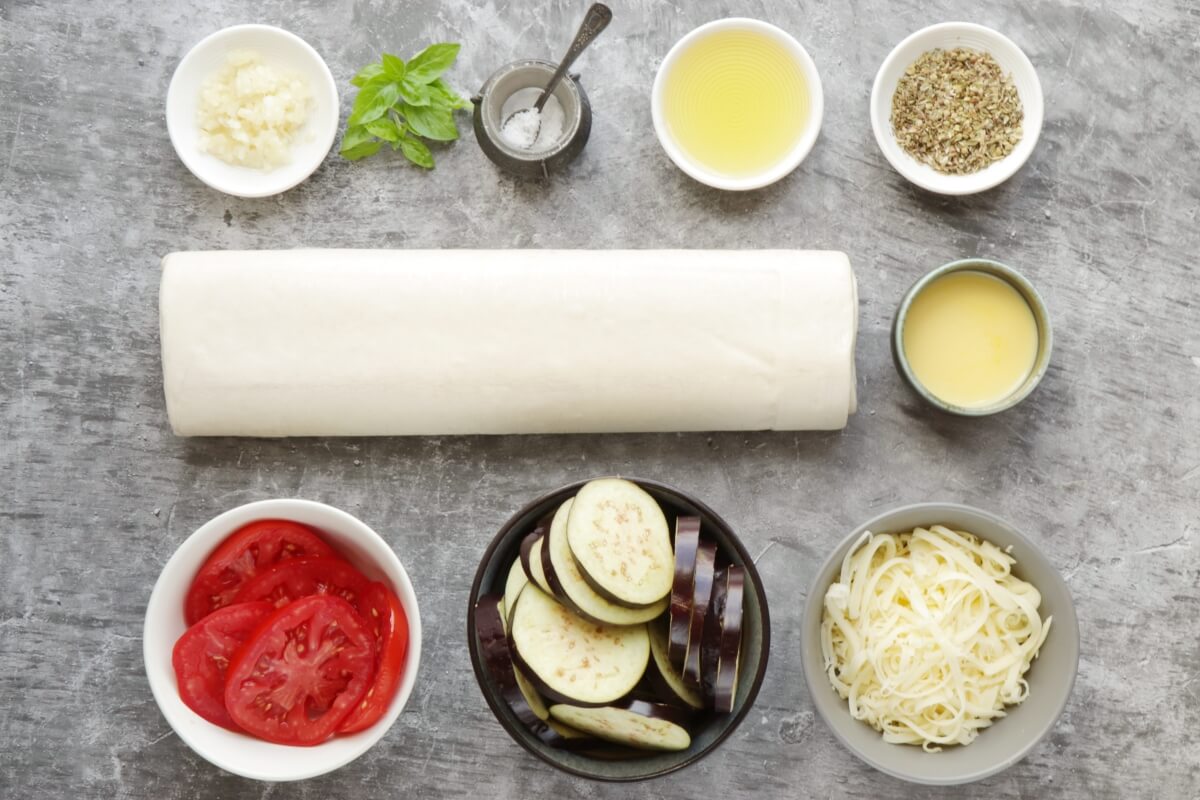 Steps to make Italian Eggplant Tomato Galette
Preheat oven and prepare two baking sheets

Combine olive oil and garlic

1

Season eggplant

2

Bake eggplant

20

Roll out pastry

2

Assemble galette

1

Add mozzarella

1

Layer tomatoes

1

Fold in edges

2

Bake

30

Serve