1

Mango

fresh, ripe, cubed

For serving (optional):
Mango Avocado Salsa
This chunky Mango Avocado Salsa is a quick and bright complement to your mains. A squeeze of lime juice enhances the flavor of the mango and adds a tangy twist. Creamy avocado contrasts with the spiciness of jalapeño and the sharpness of red onion. Chop cilantro leaves and toss them into your salsa for some extra pep. The perfect mix of sweet and savory!
This recipe is extremely easy to prepare. Simply combine all the ingredients in a bowl and serve immediately. Great as an appetizer with pita chips, or pair it with pan-seared tilapia for a colorful, meatless dinner.
To make the Mango Avocado Salsa, you will need the following ingredients: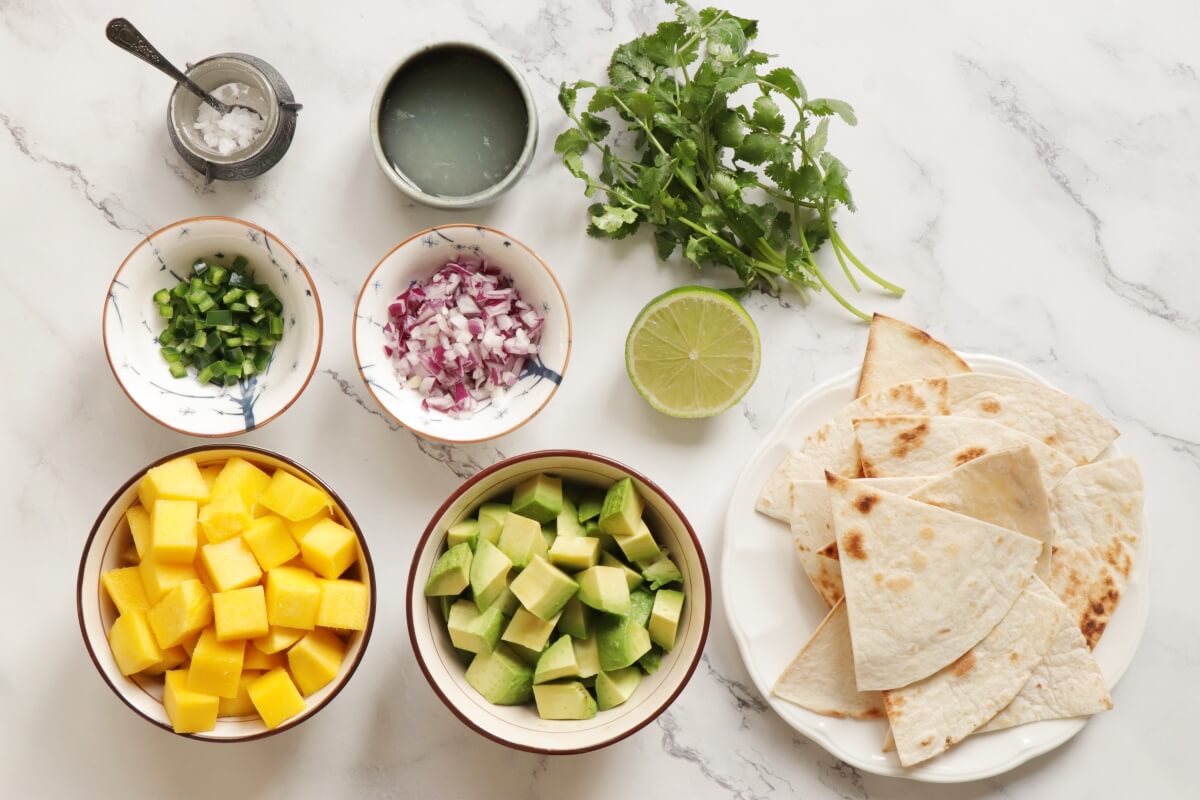 Steps to make Mango Avocado Salsa
Combine ingredients

1

Toss to combine

1

Serve