for the cake layers

3

Large eggs

beaten eggs at room temperature

for the sour cream frosting

1 cup

Heavy whipping cream

for the topping
Russian Honey Cake (Medovik)
Medovik is a Russian Honey Cake which consists of several layers of a honey flavored sponge cake with a sour cream filling, decorated with breadcrumbs and topped with fresh berries. The cake's main ingredient is honey which gives it an amazing flavor.
To make this cake, I start with a dough which I divide into 8 pieces. I roll each piece out flat and cut them into perfect circles. Bake in the oven. Use the scraps of dough to make breadcrumbs and save them for decorating. Make a filling from cream, powdered sugar and sour cream. I use this filling to sandwich the layers together and to frost the cake. Then I dust the outside with breadcrumbs and top the cake with fresh strawberries before serving. Yum!
To make Russian Honey Cake (Medovik), you will need the following ingredients: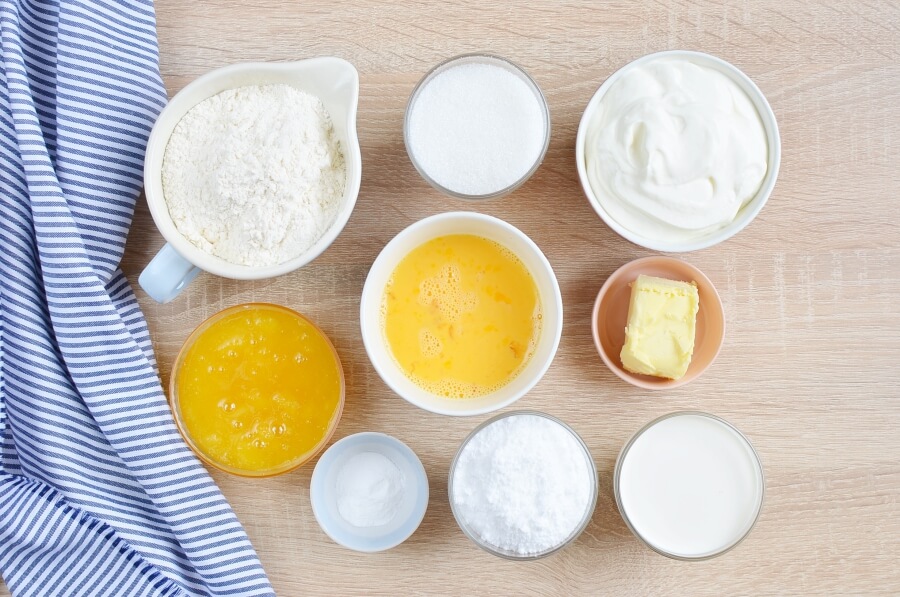 So, how to make Russian Honey Cake (Medovik)?
Steps to make Russian Honey Cake (Medovik)
Heat the oven

1

Preheat the oven to 350°F.

Beat sugar and eggs

10

Add baking soda and flour

10

Divide dough and roll out

30

Work quickly to divide the dough into 8 equal pieces. Roll each piece of dough out on a well-floured work surface into a thin 9 inch circle (about ⅛ inch thick). You can sprinkle the top of each layer with a little flour too to keep dough from sticking to your rolling pin. Use a plate to cut the dough into perfect circles and save the scraps of dough for later.

Place dough layers on parchment paper and bake

20

Bake the scraps of dough and make crumbs

15

Whip the cream

2

Make the sour cream filling and frosting

3

Fold in the cream

2

Assemble the cake

15

Dust with breadcrumbs and refrigerate overnight

12h

Serve