1 lb

Chicken

cut into cubes

1/2

Yellow bell pepper

cut into chunks

1 1/2 tbsp

All-purpose flour

2 tbsp

Vegetable oil

plus more for frying
Easy Chicken Manchurian
Rich with ginger and garlic and loaded with vegetables, my Chicken Manchurian dish is a great weeknight dish, perfect for a crowd.
People usually assume that any dish with Manchurian in the name is classically Chinese, but in actual fact Manchurian dishes are a Chinese – Indian fusion! One of the most popular Chinese dishes in India, this dish combines Asian cooking methods with a hint of the subcontinent. Some dishes add cauliflower or even paneer. For my version, I add plenty of yummy seasoning to the broth and thicken the sauce with a little corn flour so it coats everything in a wonderful silky glaze.
To make Chicken Manchurian, you will need the following ingredients: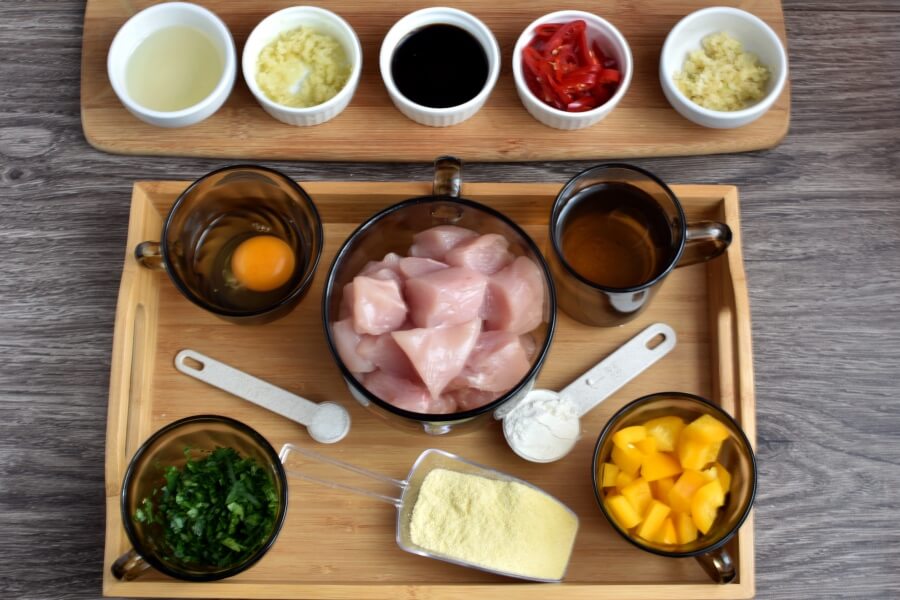 So, how to make Chicken Manchurian?
Steps to make Easy Chicken Manchurian
Combine the flour and egg. Season the batter

1

Coat the chicken

2

Fry the chicken

15

Cook the garlic and ginger

1

Add the peppers and cilantro

1

Add the broth and seasonings

5

Add the yellow bell pepper

2

Water down and add the corn flour

1

Cook the sauce

1

Combine with the chicken

1