1/3 cup

All-purpose flour

1 cup

Chicken

cooked, finely chopped
Chicken Velvet Soup
This rich and luscious soup is made with such simple ingredients, you won't believe how easy and tasty it is. Chicken Velvet Soup gets its name from its creamy velvety texture. My son plays Little League and he has practice every Saturday morning throughout the year. This soup has become a winter Saturday lunch staple in our house because it is so hearty and warming after a cold morning on the field. It's so simple and quick to make, I can whip it up on a Friday evening or first thing on Saturday morning.
I simply make a roux with the butter and flour (a roux is a classic French thickener for soups and sauces and it gives dishes a silky-smooth texture). I then whisk in the chicken broth, milk, and cream and cook for around 10 minutes. Before serving, I add some finely chopped cooked chicken and allow it to heat through. It's a delicious way to use up leftover roast chicken.
To make the Chicken Velvet Soup, you will need the following ingredients: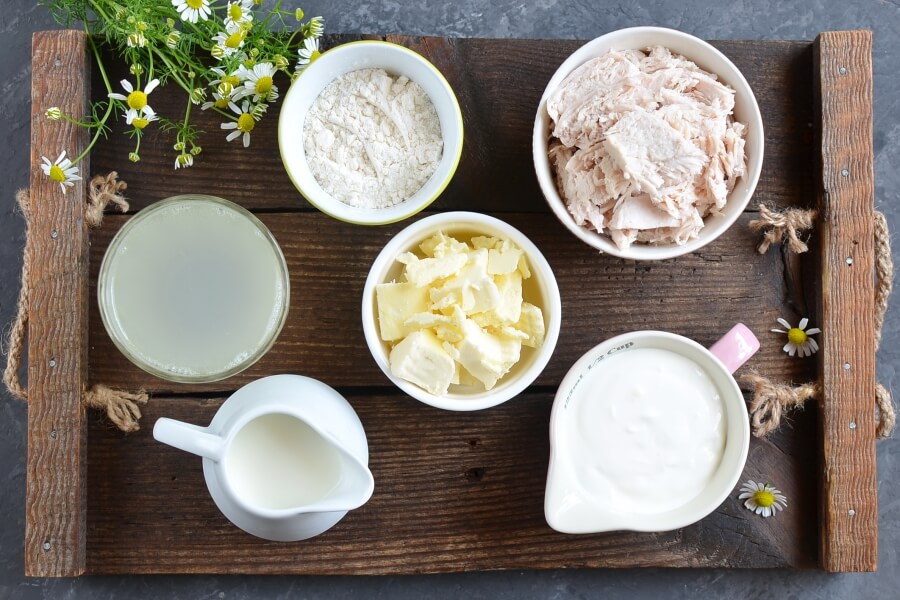 So, how do you make Chicken Velvet Soup?
Steps to make Chicken Velvet Soup
Make the roux

1

Add broth, milk and cream

2

Bring to a boil

8

Add chicken

1

Heat through

7

Serve

1