3 cups

Broccoli

chopped into small florets

1/3 cup

Soy sauce

reduced salt

To serve
Chinese Stir-fry Chicken
This Chinese Stir-fry Chicken is loaded with tasty ingredients and a delicious sweet and salty sauce. Packed with juicy chicken chunks and bright green broccoli florets, swimming in a sticky soy and honey sauce.
I add chili paste for a kick of heat and of course my favorite ingredient, garlic. I was wondering the other day if I've ever managed to make a savory recipe without garlic! I use chicken thighs instead of breasts as I think it's easier to keep it moist and succulent when you cook it, but you can also use chicken breasts if that's what you have at home.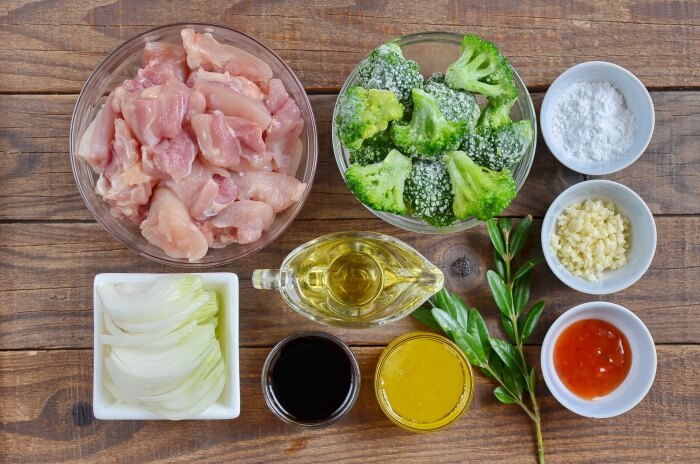 So, how to cook Chinese Stir-fry Chicken Recipe?
Steps to make Chinese Stir-fry Chicken
Cook the onion and garlic

3

Cook the chicken

5

Add the rest of the oil to the center of the pan and let it heat, before adding the chicken and spreading evenly across the pan. Sprinkle with the cornstarch and leave to cook, untouched, for a couple of minutes. Once browned, flip the chicken pieces over and cook for another minute to brown the other sides.

Make the sauce

1

Add the broccoli

2

Thicken the sauce

1

Serving Chinese-Style Stir-fry

2