1/4 cup

Parmesan cheese

shredded

a dash of

Hot sauce

or more if you like it spicy

1 1/2 tbsp

Worcestershire sauce

3/4 tsp

Red pepper flakes

1 1/2 tsp

Dried Italian seasoning
Perfect Eggless Meatballs
This Perfect Eggless Meatballs is the Best Meatball Recipe with no eggs you will find. I first made this Allergy-friendly recipe when one of my kid's friends came over for a playdate. She has an egg allergy and even though her mom said cooked eggs were fine, I wanted to be sure! The kids were demanding meatballs so I searched around for meatball recipes without eggs and through a little bit of experimentation I came up with this version.
The cheese, milk, and breadcrumbs help to bind the meatballs and by baking them instead of frying you ensure they remain intact and don't fall apart! Cook a tomato sauce and pasta separately and tip the baked eggless meatballs, juicy on the inside and perfectly browned on the outside, over the top.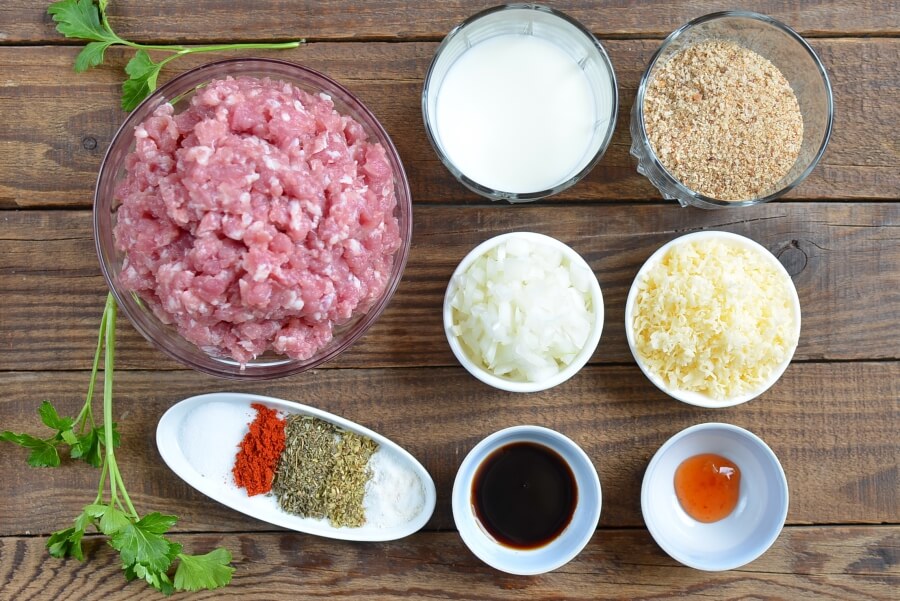 So, how to cook Perfect Eggless Meatballs?
Steps to make Perfect Eggless Meatballs
Heat the oven

1

Preheat the oven to 400°F.

Combine the meatball ingredients

2

Shape the meatballs

5

Bake the meatballs

25

Serving Perfect Eggless Meatballs