For candied walnuts:

1 tbsp

Honey

agave syrup or maple syrup also work

For salad:

3 cups

Mixed greens

rocket, spinach, watercress or red leaf

For clementine dressing:
Easy Christmas Salad with Candied Walnuts
This Easy Christmas Salad with Candied Walnuts is a perfect salad to make during the festive season this year. I love the combination of sweet & fruity flavors mixed with the sweet crunch of candied walnuts. You can't beat this fab salad at Christmas.
To make this salad, start by preparing the candied walnuts. Make dressing by heating the honey and shaking it up in a jar with the rest of the dressing ingredients until fully combined. Arrange the green leaves on your most beautiful serving plate. Add the clementine segments, pear slices and cranberries and drizzle over the warm dressing. Serve garnished with candied walnuts on top.
To make the Easy Christmas Salad with Candied Walnuts, you will need the following ingredients: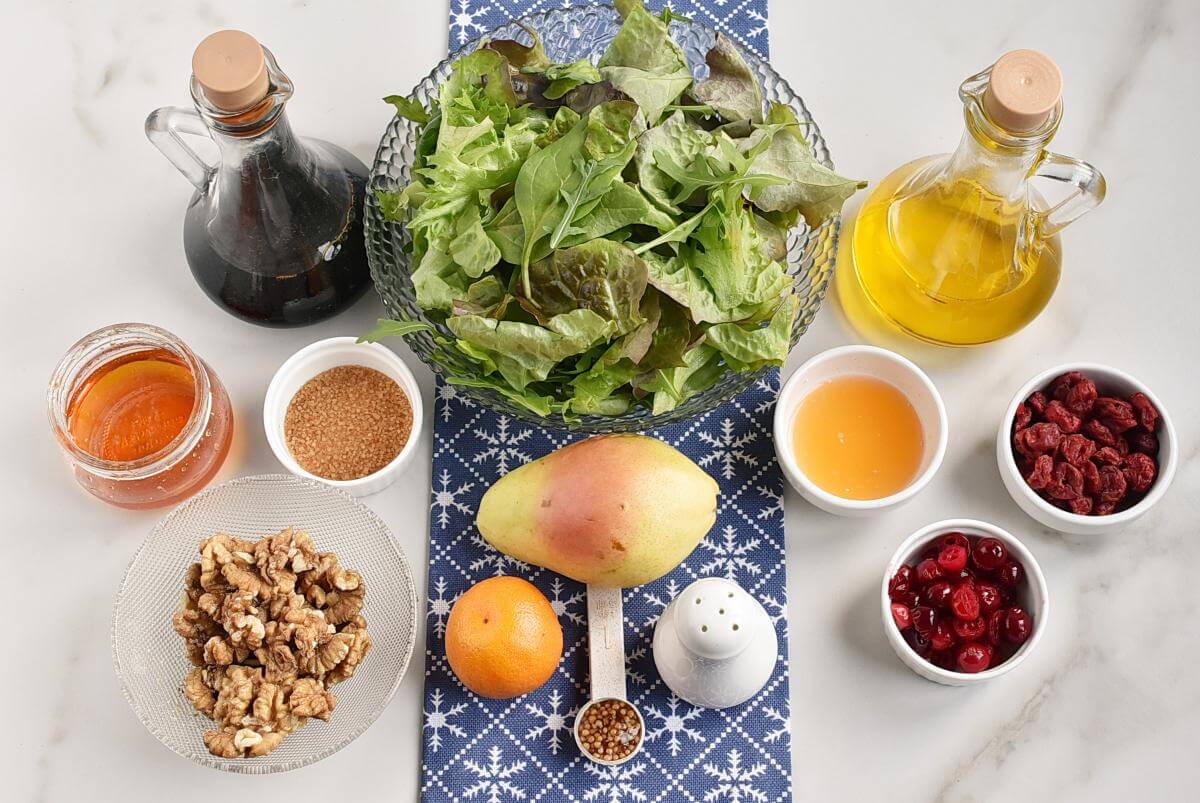 Steps to make Easy Christmas Salad with Candied Walnuts
Make candied walnuts

20

Place ½ a tablespoon of brown sugar and 1 tablespoon of honey in a small non-stick pan over medium-low heat. Add ½ a cup of walnuts and cook for 5 minutes, stirring frequently to ensure the mixture doesn't burn and the walnuts are completely coated. Transfer the candied walnuts immediately to a parchment lined baking sheet and separate the nuts immediately. Refrigerate for 15 minutes.

Make dressing

2

Assemble salad

3

Serve