250 g

Unsalted butter

chopped and softened

⅔ cup

Confectioners' sugar

For dusting:
Christmas Shortbread Star Wreath
Save this easy Christmas Shortbread Star Wreath recipe and give it a try! It's simple to make, uses just seven ingredients, requires no chilling the dough, and makes the perfect centerpiece for your Christmas table. Sweet buttery shortbread with cranberries hinted with orange zest and finished with confectioners' sugar. So pretty and so delicious!   
To make this recipe, start with the cookie dough. It's a mix of softened unsalted butter, confectioners' sugar, all-purpose flour, and rice flour. Add the dried cranberries and fresh orange zest and mix until the dough forms. Once the dough comes together, roll it out between two sheets of parchment paper. Then cut the dough into stars. Place the cookies on a baking sheet in a circle, overlapping the tips to create the wreath shape. Bake, dust with confectioners' sugar, and enjoy the most wonderful time of the year!
To make this festive Christmas Shortbread Star Wreath, you will need the following ingredients: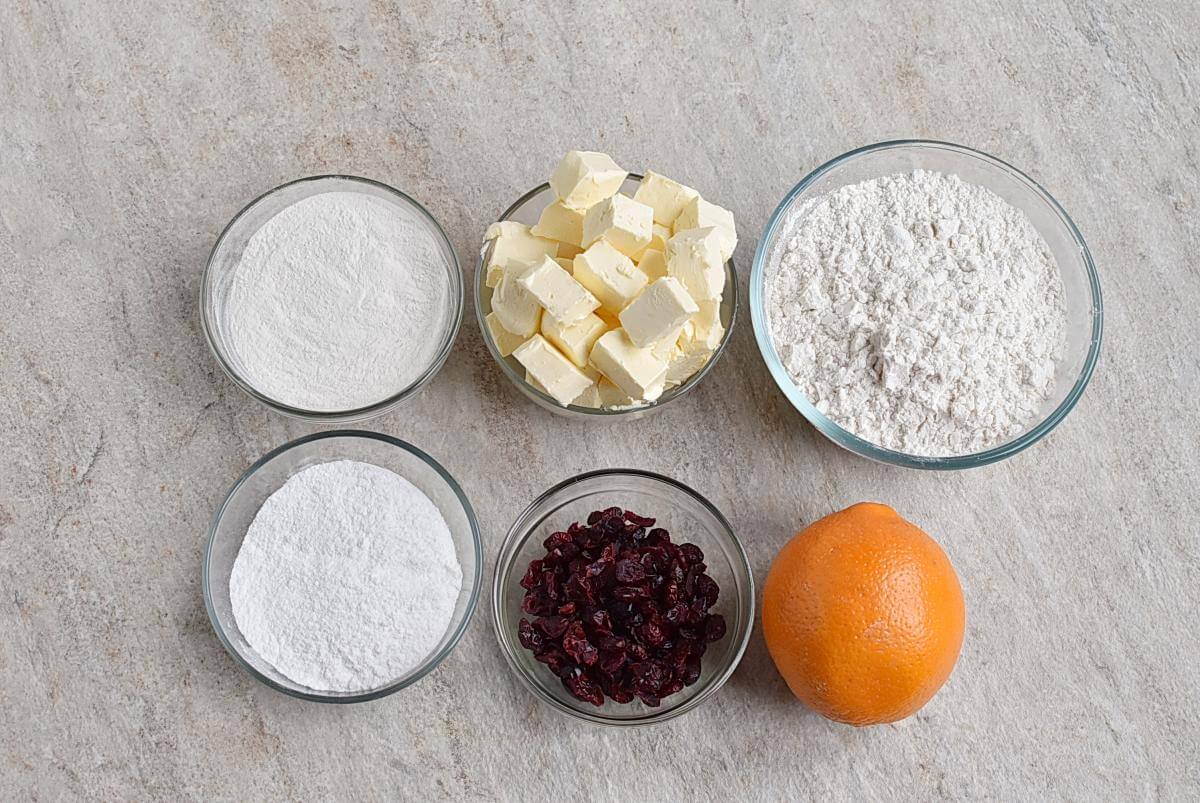 Steps to make Christmas Shortbread Star Wreath
Heat oven and prepare baking sheet

5

Beat butter and sugar

3

Add flour, cranberries and orange zest

2

Gently knead

1

Roll out dough

1

Cut star-shaped cookies

2

Transfer to baking sheet

3

Bake

25

Cool

Serve