4

Potatoes

small-medium baking potatoes, washed, scrubbed and dried

For drizzling:
Easy Loaded Potato Skins
These Easy Loaded Potato Skins combine all my favorite things: potatoes, bacon, and cheese. This recipe is easy enough to make for the weekend and fancy enough to bring into your party appetizer rotation. This version of winter comfort food is a little lighter using nonfat Greek yogurt and punchy Camembert instead of fatty Cheddar, but with all the creamy flavor you would expect. Plus, it's a little healthier, as the potato skins are baked and not deep-fried.
While you can use any baking potatoes you have on hand for this dish, I prefer russets or Idaho baking potatoes because of their starchiness and fluffiness. Use the leftover cooked potatoes (it freezes well) from step 5 for these Classic Fish Cakes. You will love how wholesome and filling they are. You can assemble the potato skins ready to bake (step 9) up to 24 hours ahead, then cover and store in a fridge. Allow the loaded skins to come to room temperature before baking as in the recipe.  
To make the Easy Loaded Potato Skins, you will need the following ingredients: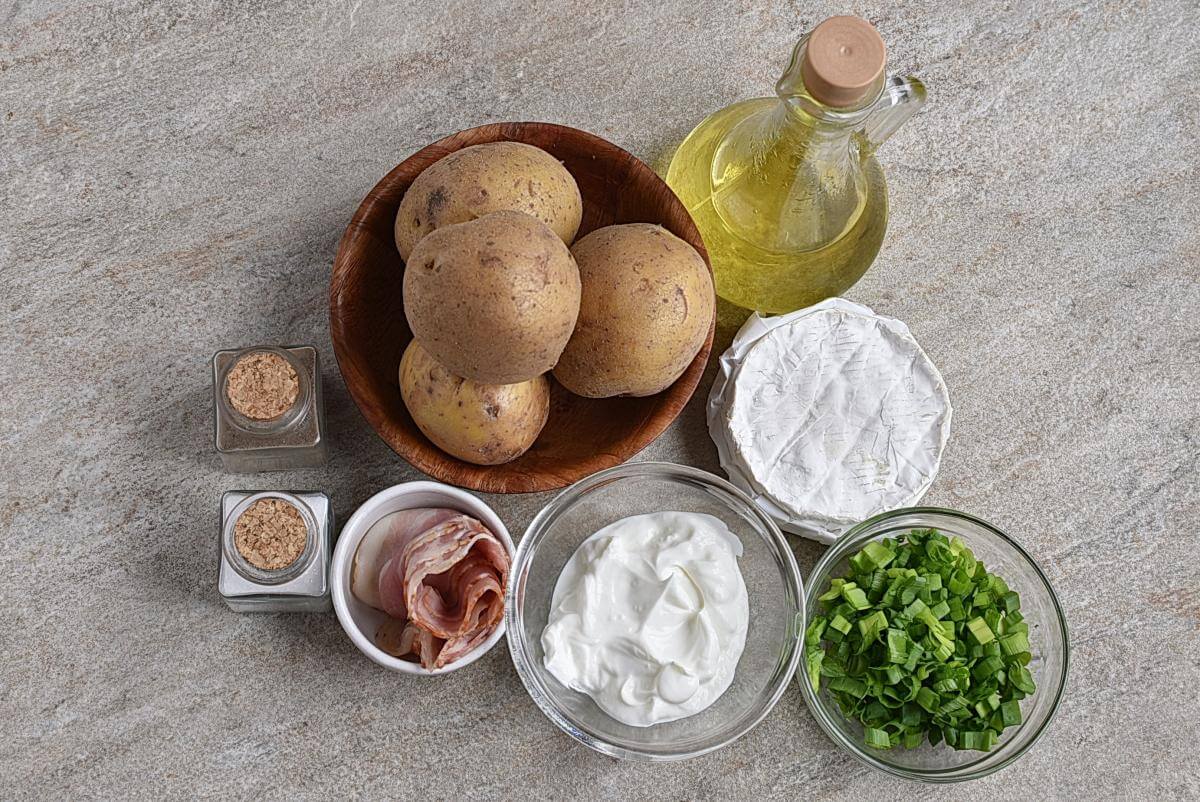 Steps to make Easy Loaded Potato Skins
Preheat oven

5

Heat your oven to 400 °F.

Bake potatoes

1h

Cook bacon

10

Increase oven temperature

Once the potatoes are baked, increase the oven temperature to 425 °F.

Scoop out potato flesh

2

Combine potato flesh with yogurt and onions

1

Add cheese

2

Add bacon

1

Add filling to potato skins

2

Bake

10

Serve