2

Potatoes

large, about 2 cups mashed, diced, boiled and drained

1 lb

Fish

white-fleshed , cooked

3 tbsp

Parsley

chopped fresh

¼ tsp

Black pepper

freshly ground

To serve:
Classic Fish Cakes
These Classic Fish Cakes are one of my favorite fish recipes. I regularly make this classic chunky fish cakes recipe and I serve them with a large dollop of my quick tartar sauce on the side. The whole family loves these! They don't last long in our house! I make these with a mix of white fleshed fish such as cod, haddock, pollock, halibut, flounder. But you can use whatever fish you like!
To make these delicious fish cakes, start by placing all of the ingredients except the bread crumbs in a large mixing bowl. Mash the ingredients together until you have a slightly sticky mixture. Shape the mixture into 8 equal fish cakes. Roll each one in panko bread crumbs. And chill in the refrigerator for at least 30 minutes to firm up. Heat oil in a non-stick pan and fry the fish cakes until lightly browned on each side!
To make my version of Classic Fish Cakes, you will need the following ingredients: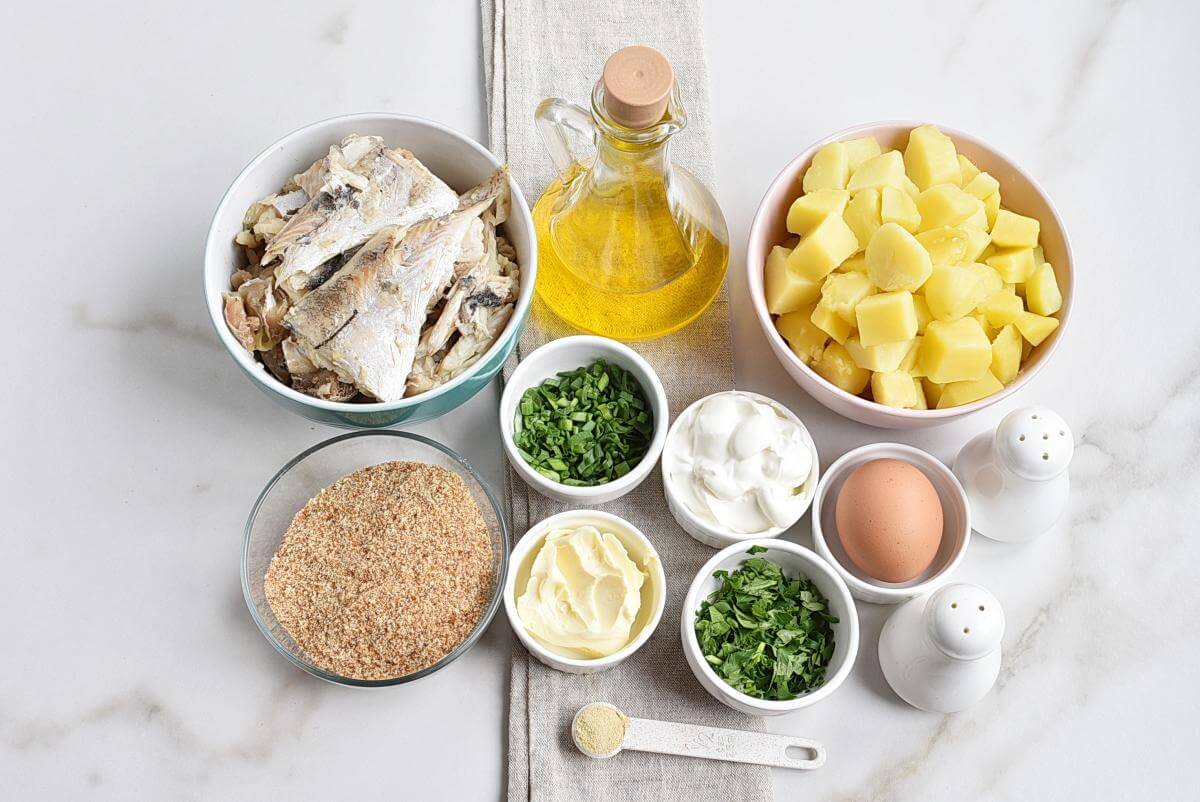 Steps to make Classic Fish Cakes
Make fish cake mixture

3

Place 2 large mashed potatoes in a large mixing bowl with 1 pound of cooked fish, 1 large egg, 3 tablespoons of sour cream, 2 tablespoons of butter, 2 sliced green onions, 3 tablespoons chopped fresh parsley, 1 teaspoon of sea salt, ¼ teaspoon of freshly ground black pepper, and ½ a teaspoon of dry ground mustard. Mix everything until well combined.

Make patties

3

Roll in bread crumbs

2

Chill

30

Heat oil

2

Cook fish cakes

10

Serve