½ cup

White rice

uncooked long grain

2 tbsp

Parsley

fresh, chopped

1

Red onion

medium, chopped

½ cup Red pepper and

Green pepper

diced

½ cup fat free

Vinaigrette dressing
Lentil Rice Salad
I love this Lentil Rice Salad recipe for a quick and simple work lunch, that can be prepared in advance, for the week. I couldn't express how easy this recipe is, with just a few ingredients and yet so many tastes and flavors.
Nutritionally well balanced with the lentils that provide such a rich source of protein for your daily requirements. You just can't miss out on this one!
To make Lentil Rice Salad, you will need the following ingredients: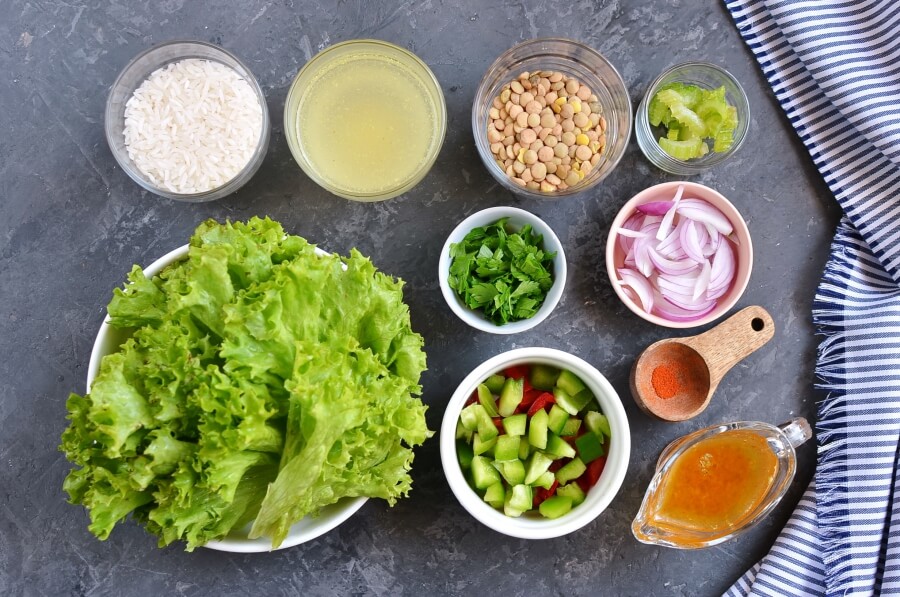 So, how to make Lentil Rice Salad?
Steps to make Lentil Rice Salad
Cook rice

25

Combine salad ingredients

5

Prepare salad dressing

1

In a mixing bowl, gently whisk the oil, vinegar, jalapeño peppers, sugar and salt, together.

Dress salad

2

Refrigerate

2h

Serve

1