2

Bell pepper

red and green, sliced

1 (28-oz) can

Stewed tomatoes

whole

For meatballs:

1 bunch

Cilantro

finely chopped, reserve some for garnish

For serving:
Meatball Shakshuka
It's time to give your go-to egg shakshuka a tweak with this flavorful Meatball Shakshuka recipe! The beef meatballs, flavored with cumin, smoked paprika, and garlic, take the dish to the next level. This easy recipe is perfect for a comforting family dinner or entertaining your friends.  
This one-pot recipe is ridiculously easy to make. Start with the sauce. First, cook the onions and bell peppers in a saucepan. Add the spices and salt and cook until fragrant. Then add in the crushed tomatoes and juices from the can. Bring the sauce to a simmer and cook until it starts to thicken. Once the sauce thickens, gently add the meatballs. Place a lid on top and cook for 10 minutes on low heat. Then uncover and continue cooking for another 10 minutes. Garnish with fresh herbs and crumbled feta and serve with toasted bread or pitas for soaking up all that delicious sauce.
To make the Meatball Shakshuka, you will need the following ingredients: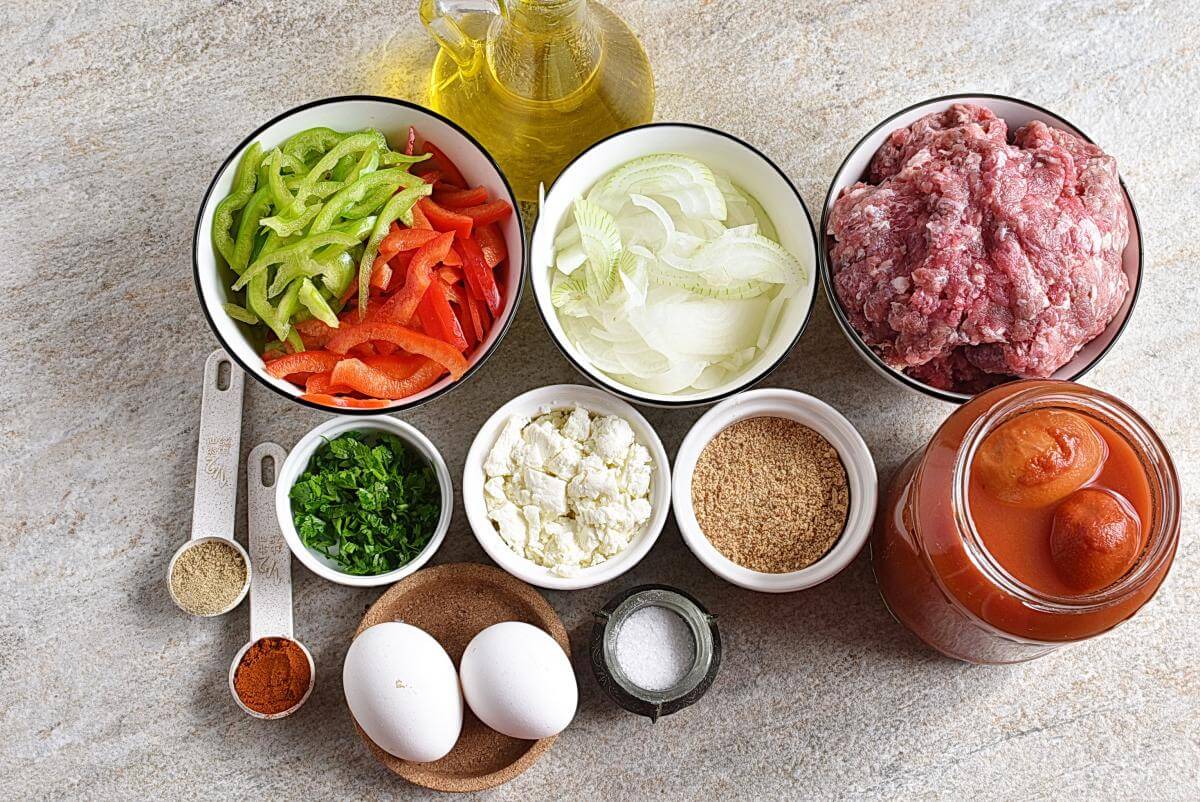 Steps to make Meatball Shakshuka
Cook peppers and onions

10

Add spices

1

Add tomatoes

3

Cook sauce

15

Make meatball mixture

2

Shape meatballs

3

Cook meatballs

20

Serve