29 ounce

Peaches

sliced, drained
Peach Kuchen
This Peach Kuchen recipe is one of my favorite things that my German grandmother, my Oma makes. Sadly I don't get to visit her so often now that I live far away, but she kindly sent a letter and included this recipe. I make this cake now whenever I miss home.
This cake is quite easy to make. Start by making a cake batter. To do this, cream margarine and sugar in a bowl and then add eggs and vanilla extract before mixing in flour, baking powder and salt. Spread the batter into your baking pan and top with peach slices and a sprinkling of cinnamon and sugar. Bake for 30 minutes, then enjoy!
To make Peach Kuchen, you will need the following ingredients: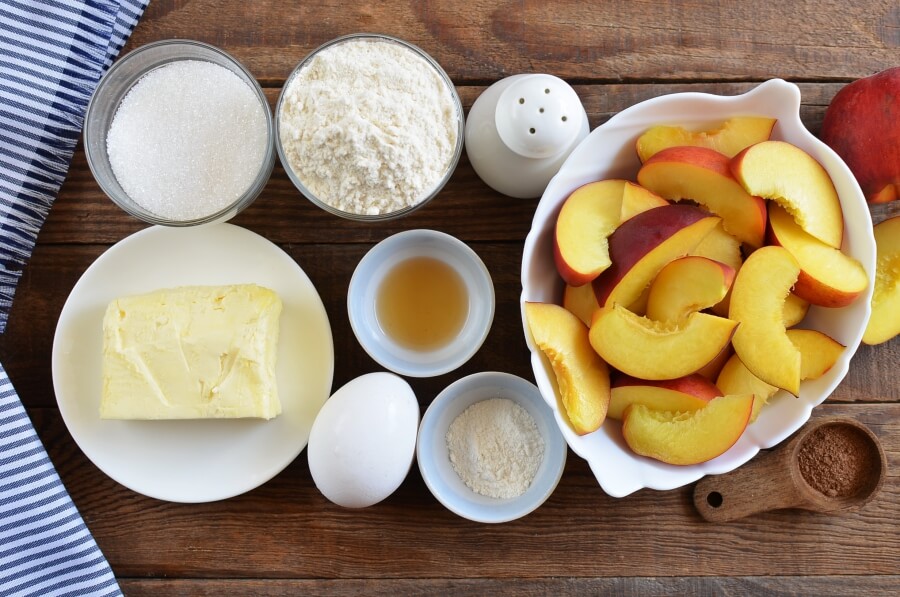 So, how to make Peach Kuchen?
Steps to make Peach Kuchen
Heat the oven and prepare a pan

10

Cream the margarine and sugar

5

Add the egg and vanilla

3

Combine the dry ingredients

3

Add the dry ingredients to the creamed mixture

3

Transfer to the pan

5

Cut into squares

5

Bake

40

Serve