4

Apples

small, peeled, quartered and cored

½ cup

Butter

unsalted, room temperature

2 tsp

Vanilla sugar

or vanilla extract
German Apple Cake (Versunkener Apfelkuchen)
What is different about our German Apple Cake? We use giant slices of quartered apples to fill the center of the cake. Most recipes use thinly sliced apples or tiny chopped cubes but we've left ours bigger for double the sweetness!
Place the awesome apples on top of a soft, vanilla cake base and bake in the oven until the cake is soft and moist and the apples are crisp and golden on top.
To make German Apple Cake, you will need the following ingredients: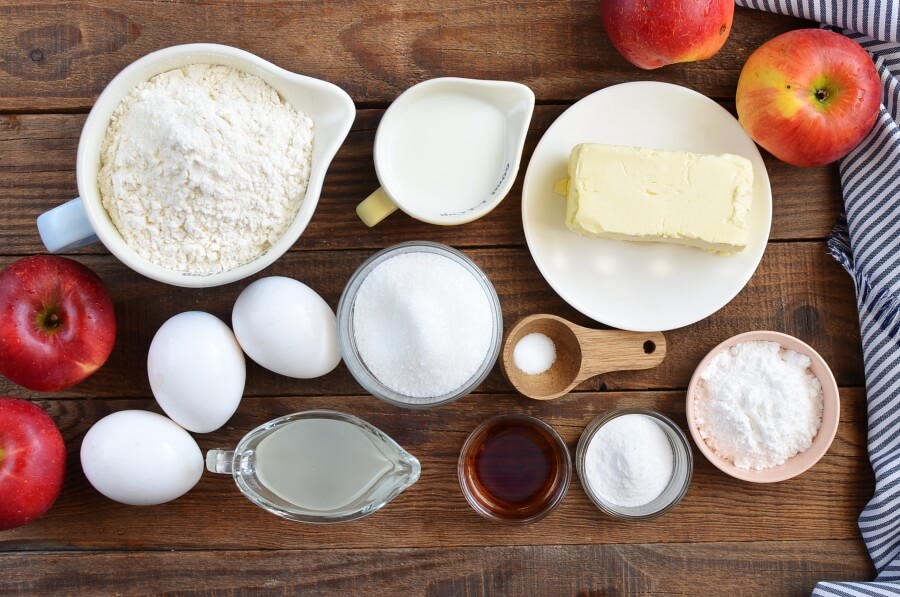 So, how to make German Apple Cake?
Steps to make German Apple Cake (Versunkener Apfelkuchen)
Preheat oven and prepare baking pan

10

Slice apples

5

Beat butter

1

Add sugar

2

Add eggs

3

Add flavor

2

Combine dry ingredients

2

Add milk

3

Prepare cake

5

Bake

45

Serve

3