1 lb

Lean beef

cut into bite-sized pieces

1/2 cup

Pearl barley

rinsed

½ tbsp

Salt

+ more to taste

1

Carrots

thinly sliced into rings

6 baby

Pickles

about 1½ cups, diced

2 sticks

Celery

finely sliced

1 tbsp

Tomato paste

or ketchup

½ tsp

Black pepper

freshly ground

To serve:
Rassolnik (Beef, Barley and Pickle Soup)
Some evenings I don't have the time to prepare long, thought out dinners and this Rassolnik (Beef, Barley and Pickle Soup), a traditional Russian soup, originating almost over 500 years ago, is a wonderful and easy way to get in all your vegetables and nutrients. I begin in the afternoon by chopping a variety of vegetables then add them to a pot of pre-boiled barley and lean beef bites, and season everything with tomato paste, dill, bay leaves and freshly ground black pepper. Leave to boil until you're ready to serve and enjoy with some sour cream and fresh dill on top. 
To make Rassolnik (Beef, Barley and Pickle Soup), you will need the following ingredients: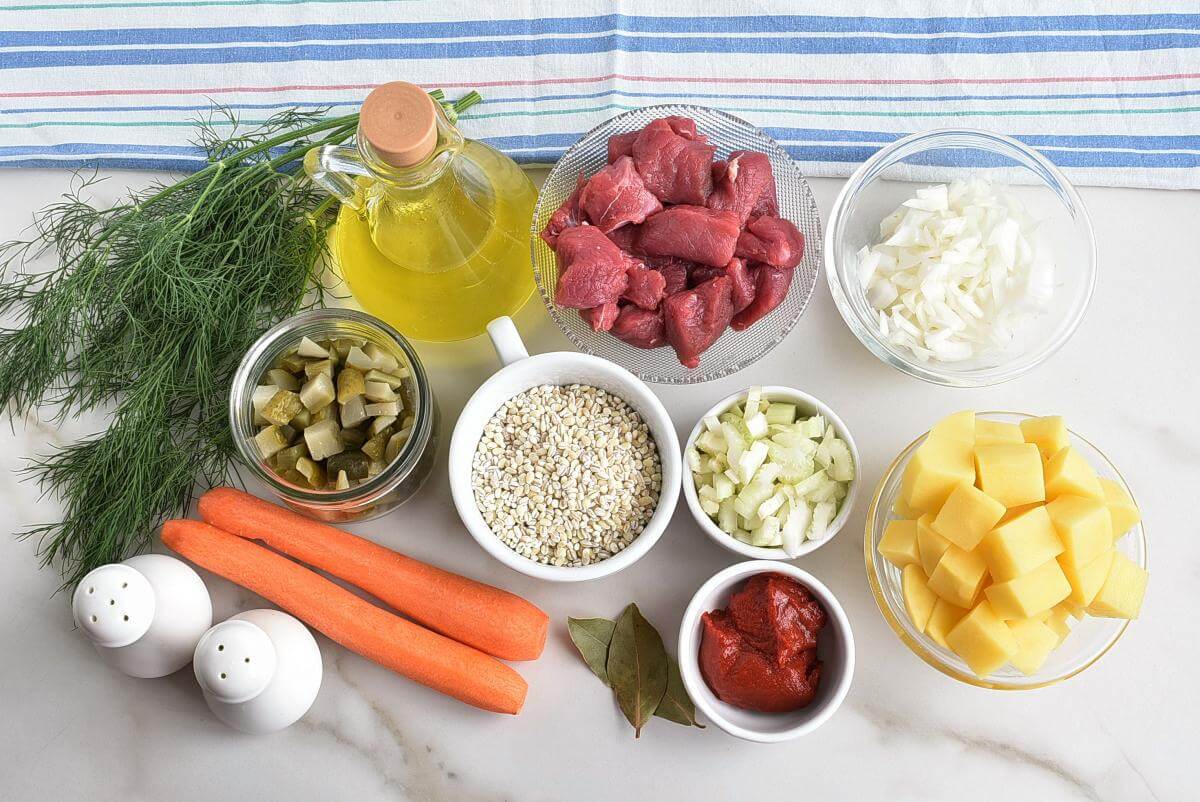 Steps to make Rassolnik (Beef, Barley and Pickle Soup)
Boil beef and barley

30

Add potatoes and carrots

10

Sauté pickles

5

Sauté onions

2

Add carrot and celery

5

Add tomato paste

3

Season

2

Serve