1 large head

Cabbage

cut into shreds

1 large

Carrots

peeled and coarsely grated

Black peppercorns

to taste

8 cups

Water

or vegetable stock

2 large

Potatoes

russet potatoes, peeled and coarsely chopped

2

Tomatoes

peeled, seeded and chopped

For garnish:
Shchi (Traditional Russian Cabbage Soup)
This delicious Shchi is a Traditional Russian Cabbage Soup which not only tastes delicious, it is super healthy too. I know what you are thinking – how can she describe cabbage soup as delicious? It might not sound appetizing, but don't knock it until you try it!
Start by sautéing onion in butter. Add shredded cabbage, carrots and celery and sauté before adding water or stock, potatoes and tomatoes. Simmer a while before tasting and adjusting the seasoning. Remove the bay leaves and peppercorns from the pot if you like (or leave the peppercorns in for occasional bursts of heat). Serve garnished with dill and sour cream. I usually add some rye bread on the side if I am serving this as a main evening meal.
To make this Shchi (Traditional Russian Cabbage Soup), you will need the following ingredients: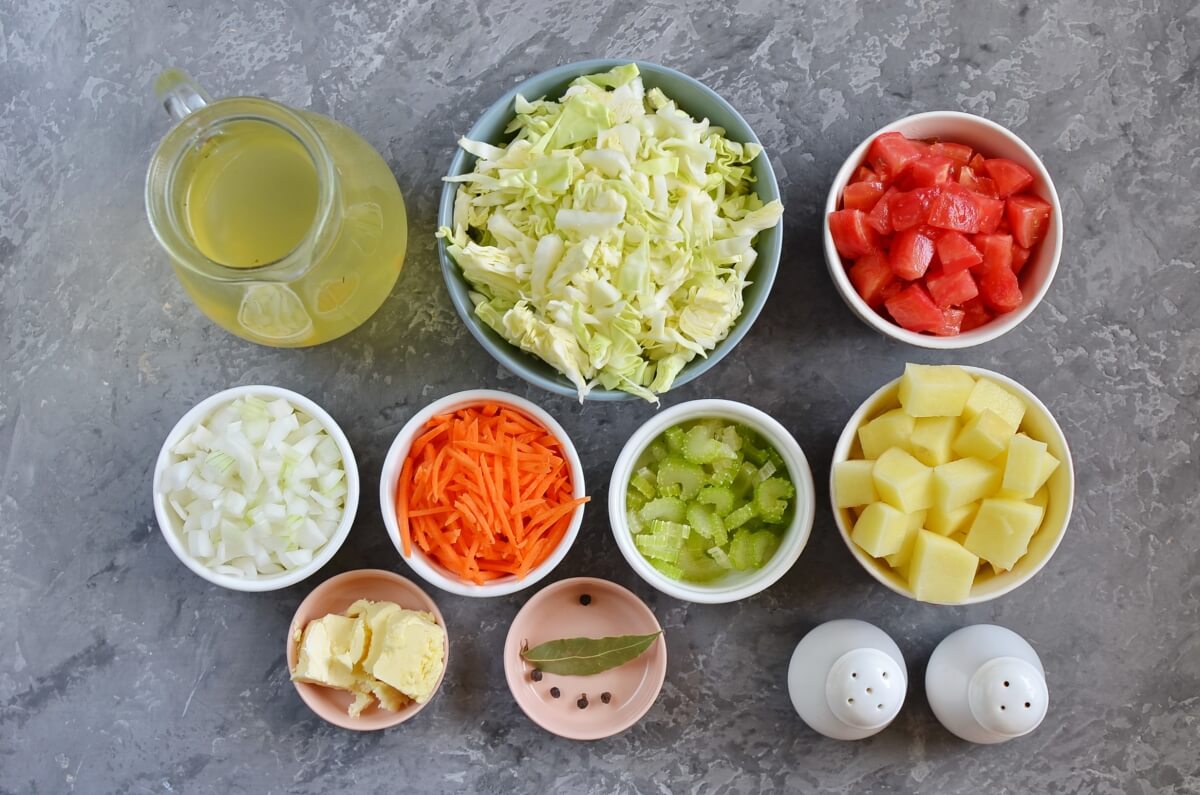 Steps to make Shchi (Traditional Russian Cabbage Soup)
Heat oil

5

Add cabbage, carrot and celery

3

Add bay leaf, pepper and water

15

Add potatoes

10

Stir in tomatoes

5

Remove whole spices

1

Serve

1