For the beef stock:

For Solyanka:

1

Onion

large, diced into cubes

1 can

Diced tomatoes

blended into puree

Smoked meats

a selection of cured meats

Spices combined:

couple shakes

Cayenne pepper

To serve:
Solyanka
This Solyanka (Sour Soup with Mixed Meat) is a delicious thick spicy soup with origins in Russia and Ukraine. Solyanka comes from the Russian word for "salt" probably because of the addition of salty cured meats. For this solyanka recipe, you should use a selection of meats with a variety of textures and tastes. You could use bologna, smoked pork shoulder, smoked sausages or any of your favorite cured meats.
Start this Solyanka soup recipe by making beef stock. Sauté vegetables and add them to the broth with tomatoes, tomato juice and diced cured meats. Simmer and add olives and brine from pickles. Serve with fresh lemon and sour cream on top. This soup is a great hangover cure as it will replenish lost salts!  
To make this Solyanka, you will need the following ingredients: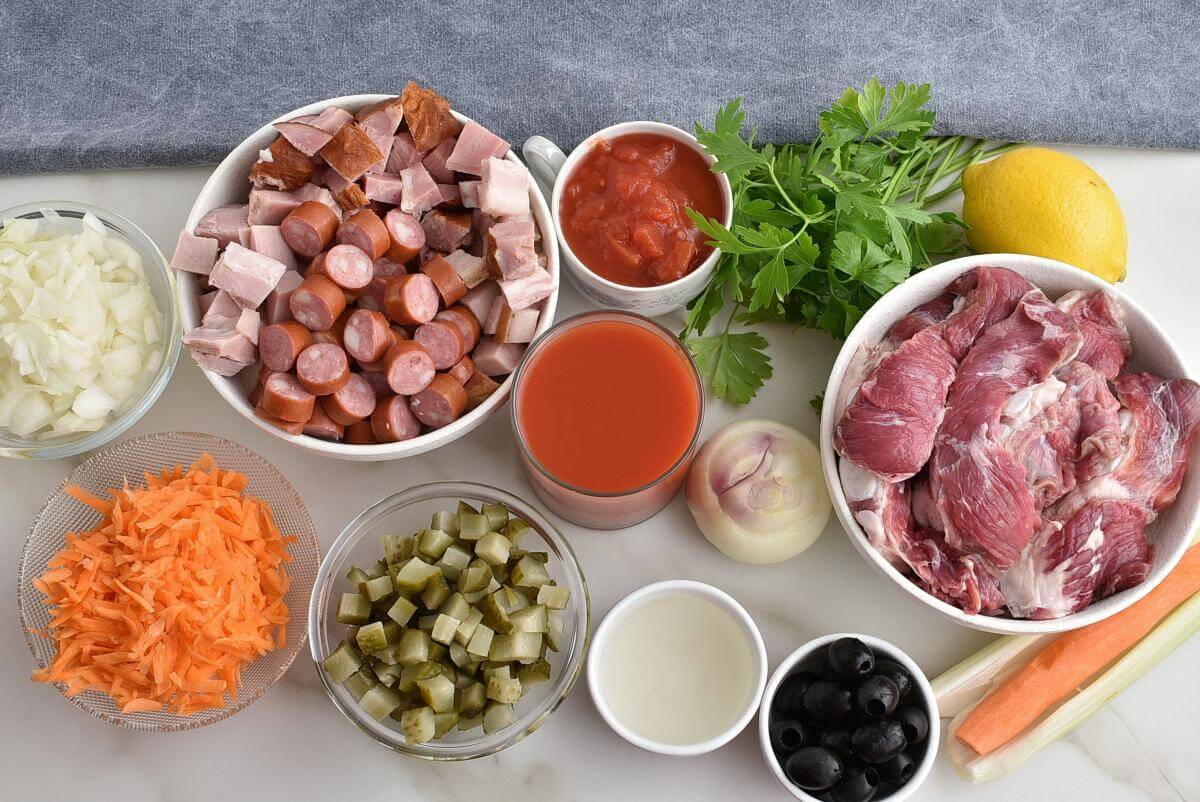 Steps to make Solyanka
Make beef stock

2h

Sauté vegetables

5

Dice beef

2

Add sauteed vegetables and tomato juice

1

Add spices

1

Add smoked meat

30

Add olives and parsley

1

Serve