6

Tomatoes

ripe, cut into chunks

½ large

Cucumber

peeled, halved, seeded and cut into chunks

1

Green bell pepper

cut into chunks

⅓ cup

Olive oil

extra-virgin

1 orange

Tomatoes

for garnish
Rustic Gazpacho
This Rustic Gazpacho is the perfect summer blend of vegetables like ripe tomatoes, cucumbers, green bell peppers and fresh garlic. Every perfect, summer evening dinner should start with this cold soup and now you have the best recipe to try it out for yourself.
Originating in the South region of Andalusia, this classic Spanish dish has spread across the nations and enjoyed by all.
To make Rustic Gazpacho, you will need the following ingredients: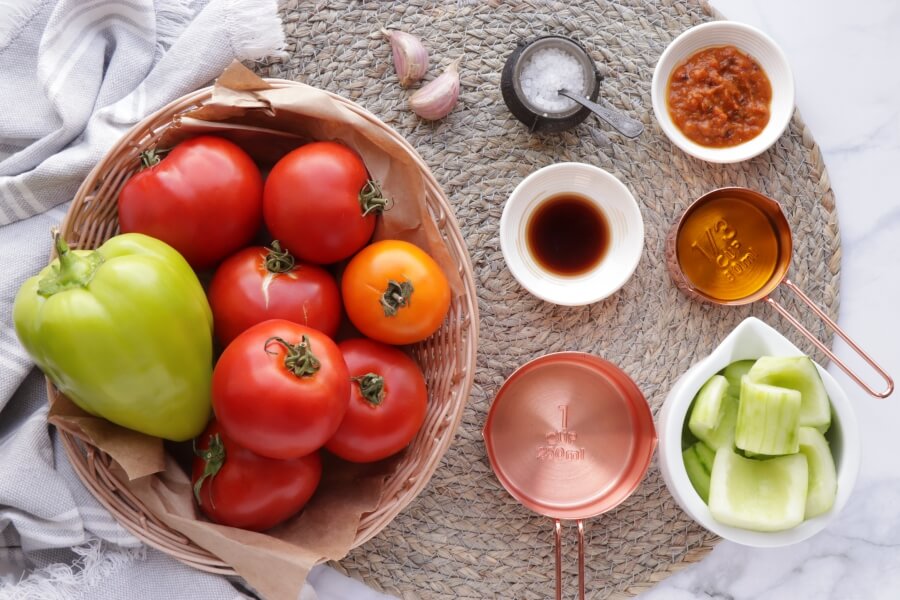 So, how to make Rustic Gazpacho?
Steps to make Rustic Gazpacho
Blend ingredients

4

Season

1

Refrigerate

1h

Serve