Simple Caramelized Chicken Breast
This Simple Caramelized Chicken Breast recipe can easily be your go-to method for making a Keto-friendly chicken dinner. It's high in protein and low in carbs, but still has a great flavor from the addition of onion, garlic, and paprika. What's more, tipping in some sugar means you get a wonderful caramelization on the chicken, leaving you with a sweet taste with just a hint of heat from the spices.
It's very simple to make, so while you get creative with the other elements of your dish, or even just cook some easy steamed vegetables, you know you will have a juicy spiced chicken breast to brighten up your meal!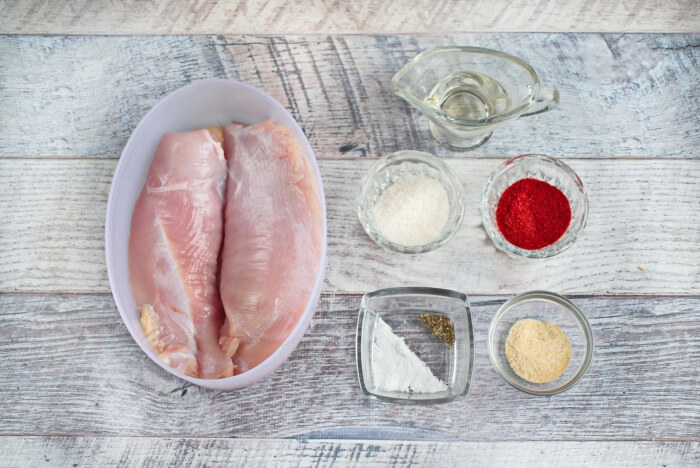 So, how to cook Simple Caramelized Chicken Breast?
Steps to make Simple Caramelized Chicken Breast
Preheat the oven

5

Preheat the oven to 450°F. Lightly grease a baking tray.

Make the rub

1

Season the chicken

2

Bake the chicken

20

Serving Baked Chicken Breast

10