15oz

Pureed tomatoes

or can crushed
Keto Spicy Chicken Curry
This Indian Spicy Chicken Curry is loaded with heat and spice and packed full of flavor. Don't be put off by the list of spices. To cook a traditional curry you need that beautiful balance of fragrant turmeric, cumin and coriander and hot cayenne, ginger and garam masala. All of the heat is balanced out by the tomatoes and yoghurt, which work to make a delicious sauce that coats the juicy chicken breasts.
I would say this curry is mid-level spicy; you can add more or less of the curry powder and cayenne pepper to adjust the heat! One of the best things about this dish? It's a one-pot wonder, meaning you can throw everything in together and let the flavors combine while you cook!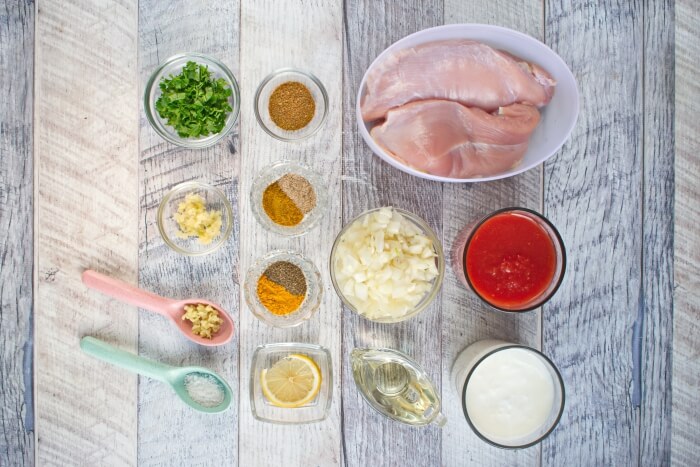 So, how to cook Spicy Chicken Curry?
Steps to make Keto Spicy Chicken Curry
Prepare the chicken

1

Cook the chicken

10

Cook the onion and spices

5

Add the remaining ingredients

5

Return the chicken to the pan

1

Cook the curry

20

Add a lid to the pan, lower the heat and simmer gently for around 20 minutes until the chicken is fully cooked. You can test the chicken by inserting a thermometer into the center - it should read a minimum of 165 °F. Or you can insert a knife into the centre and then press the breast - the juices from inside the chicken should run clear.

Serving Spicy Chicken Curry

2