14 ounces

Smoked Sausage

cut diagonally into 1/4-inch slices

1 cup

Mushrooms

button or cremini, quartered

1/2 cup

Parmesan cheese

grated (optional)
Smoked Sausage & Mushroom Pasta Marinara
I often draw on my travels in Europe to inspire me in the kitchen. One of my favorite vacations was a three-week trip to Tuscany where we traveled around and ate some of the best meals of our lives. One of the memorable dishes was a large bowl of Smoked Sausage & Mushroom Pasta Marinara from a little ristorante outside Florence. The chef used local smoked sausage and there was plenty of grated parmesan cheese on top!
This was simple local cooking at its best and it's become my go-to midweek pasta dish. It's easy comfort food with lots of flavor! To make the pasta sauce, I simply saute sausage and mushrooms for a few minutes. Then I add marinara sauce. I usually use a good quality marinara from my local store, but you could make your own if you have time. Just before serving, I stir through parmesan cheese and add the pasta. Simple and delicious!
To make my Smoked Sausage & Mushroom Pasta Marinara, you will need the following ingredients: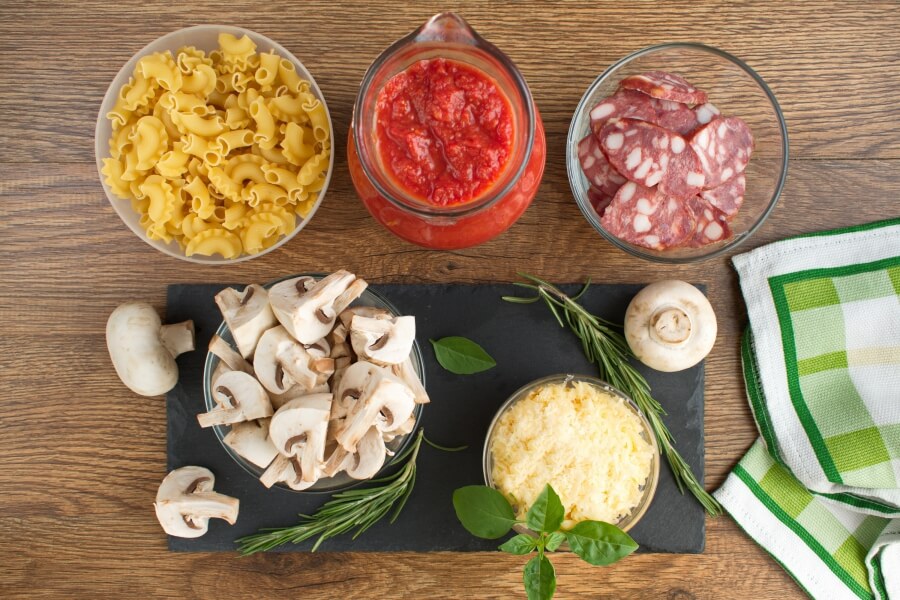 So, how do you make Smoked Sausage & Mushroom Pasta Marinara?
Steps to make Smoked Sausage & Mushroom Pasta Marinara
Prepare the pasta

10

Cook the sausage and mushrooms

5

Add marinara sauce

5

Stir in parmesan

1

Combine pasta and sauce

1

Serve