leaves from 3-4 sprigs fresh

Rosemary

crushed lightly with your hands

½ tsp

Fennel seed

coarsely chopped

some whole

Fennel seeds

for the top
Grape Schiacciata
What is Grape Schiacciata I hear you ask? I asked myself the same thing when I came across it in a bakery when I travelled through Tuscany a number of years ago. Well, schiacciata is a flatbread from Tuscany which is very similar to focaccia. In fact, in some areas of Tuscany the words schiacciata and focaccia are interchangeable.
The word schiacciata can be translated as "squashed"or "crushed" in English which I really like! It can be savory or sweet. In this recipe, I combine flour, water, yeast, olive oil and sugar to make a dough. I then add black grapes and rosemary and fennel seeds to flavor the dough.
To make Grape Schiacciata, you will need the following ingredients: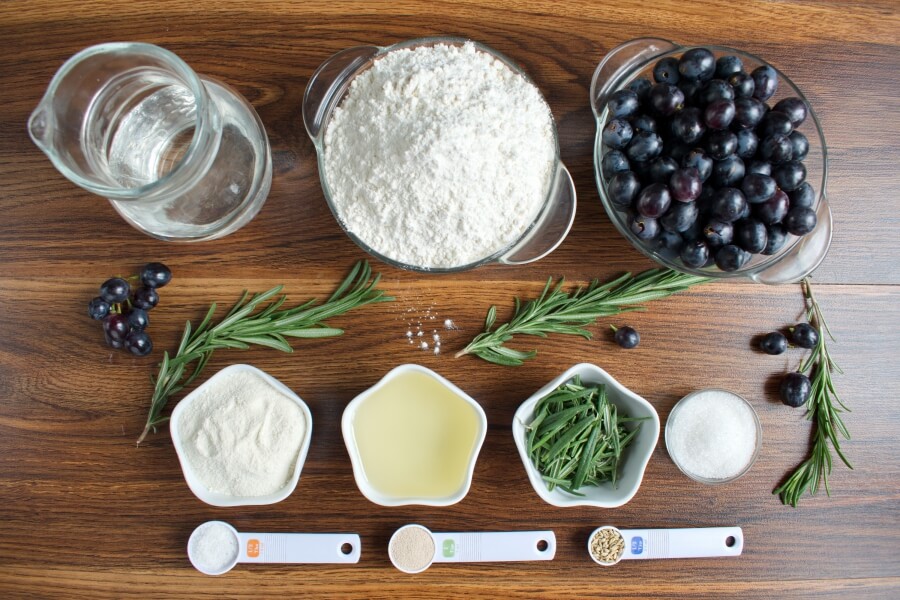 So, how to make Grape Schiacciata?
Steps to make Grape Schiacciata
Infuse the olive oil

1h

Prepare a baking sheet

Line a 12x15 inch baking sheet with parchment paper.

Mix the dry ingredients

1

Add olive oil and water

1

Knead

5

Incorporate the grapes

5

Prove

30

Prove again

35

Preheat the oven

While the dough is proving, preheat the oven to 425 °F.

Bake

25

Allow to cool

20

Serve